These are some of the most helpful junk removal tools you need to dispose of junk effectively.
If you want to do junk removal effectively, then you need to use the right tools. You would need tools such as dollies, straps, contractor bags, crowbars, etc., and depending on the size of the junk, you would require different types of tools. You can find all these tools at any hardware store or big box stores like Lowe's. 
If your junk-to-be-removed is heavy, then it would be best if you hire a great junk removal service provider. But let us discuss some common and most useful tools to get rid of your trash.
The Best Junk Removals Tools:
Appliance Dolly: 
An appliance dolly is a wheeled platform that helps in moving and transporting heavy items mainly to remove them from one place to another. The dollies are fitted with wooden planks or steel sheets on which the objects can be placed evenly for easy transportation. If you are planning on items like televisions, refrigerators, or washing machines, using an Appliance dolly can make your life easy!
Contractor DemoBags®: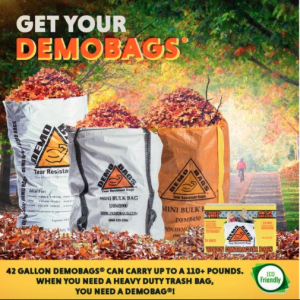 Contractor bags are a great option for junk removal. Smooth hauling of heavy items is possible using these bags. But they need to be strong and durable. DemoBags® are created with polypropylene fiber and are among the strongest bags in the industry. Their thickness is measured at 7 mil, which makes it tear-resistant.
Getting your hands on DemoBags® is easy. You can buy it online directly from its website. You just log on to the website and get yourself a new box of DemoBags® today without spending much.
Ratchet Straps:
Ratchet straps are essential pieces of equipment for junk removal. You could use them in removing the excess debris or rubbish from a location or house after clearing out the major items like furniture, appliances, etc. These have an automatic locking mechanism that tightens and secures all objects at one go.
Crowbar: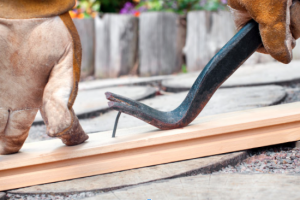 A crowbar is a heavy metal bar with slightly bent ends that are used for prying and breaking apart objects. Crows can be used in junk removal jobs to open doors, or even automobiles, where the locks have been jammed! It may also help you remove nails and other small unwanted things.
Learn more about our DemoBags® by following us on our social media profiles: Twitter, Facebook, and Instagram. 
Feel free to reach out if you have any questions about it.