If you want to protect the environment, you need the three R's – Reduce, Reuse, Recycle. There are many ways to safeguard our environment from waste pollution. However, if we are to protect our ecology, then we need to do our bit. And, these are the steps you can follow to play your part. 
1. Reduce the Waste:
Reduce, as much as you can. Don't get the things that you don't need or want. Also, avoid buying in bulk. This will help you save money and also prevent a lot of waste material from entering landfills. Another way to reduce waste is to use one product for multiple purposes and you will be amazed how little waste material you throw out every day. Last, to ensure there is less material wasted, you need to be calculative in what you purchase and use at home. 
2. Reuse:
Next, comes reusing junk materials for other purposes. It is very resourceful to reuse unwanted items like cans or papers. One great example of an item being reused is glass jars. The classic mason jar comes in a variety of colors, shapes, and sizes. You can use them to store a whole lot of things from snacks and cookies to make-up products. Another example of reusing an item is plastic bottles. They can be reused as water bottles, to keep pen and pencil holders in, make plant pots or even store your craft materials.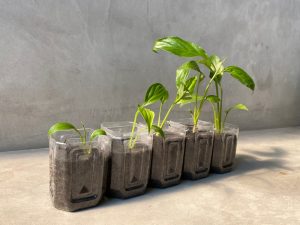 3. Recycle: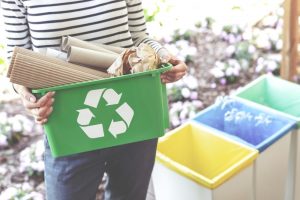 And finally, the third R comes into play – recycling, which is also equally important to have eco-friendly surroundings. There are various methods of recycling but it is always better to recycle junk material than burning them. Another way to recycle is composting, which will turn all your organic materials into a soil conditioner. There are dedicated recycling centers where you can safely and securely dispose of your junk and have it recycled. 
These are some of the many ways in which we can help our environment stay clean and green. Do not forget – use mindfully, reuse responsibly, recycle often.
Other than the above, it's always good to use products that are recyclable. Products like DemoBags® – a woven contractor bag that can be used for junk removal and hauling.