Advantages of Using Contractor Bags!
Contractor bags
have been in use for ages in the
construction debris
and
junk removal
industry. They are available in the market in all sizes and shapes. Some of the bags are recyclable too. However, still many people are unaware of the benefits of using recyclable contractor bags. 
Read the following advantages of using such bags:
Less Carbon Emission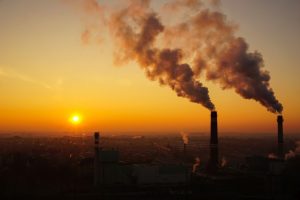 Carbon emission is one of the biggest causes of global warming. From industrial CO2 emission to vehicular pollution, there are various ways CO2 is released into the atmosphere. And, there are many plastic bags used in the market on a day-to-day basis that affect the atmosphere adversely. But, a recyclable bag can be reused multiple times yet cause zero damage to mother nature. 
Waste Reduction
In an era of climate change, thousands of tons of waste is being dumped in the oceans. Thus, any step that helps restore or preserve our atmosphere must be adopted. Contractor bags that can be reused/recycled let you reduce the waste easily. And, since
bags are recyclable
, they do not affect the atmosphere either.
Haul or Carry Heavy Items
Contractor bags are also used to carry and lift up to 40 gallons. In fact, most hauling or trash removal service providers use such bags to do the heavy-duty lifting. Some of these bags,  especially Demo Bags® can carry loads of around 110 lbs without tearing apart. The Demo Bags® is a scientifically proven bag that is measured at 7 mil strength. They can be used 3-5 times easily and can be dragged up to 75'. 
Saves Your Money
A regular recyclable contractor bag that can be used several times saves you money as well as the habitat that we live in. However, although there are many cheap recyclable options, it's ideal to go for a recyclable bag that is durable and strong too. Because at the end of the day, it must do the job. 
Get Your Own Box of Demo Bags® Now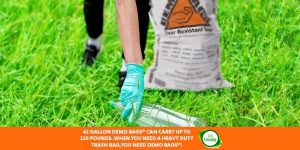 Wait no further! Made up of 100% recycled plastic, Demo Bags® are absolutely perfect for all types of junk/trash removal tasks. These bags are arguably the best in the industry that are both affordable and reliable.