Contractor trash bags
are primarily used for
hauling
and
junk removal
.

But did you know that there are various other uses of these bags? This article is going to discuss some of the other use cases of contractor carry bags:
1. Ground Cloth
Thicker
contractor trash bags
are used as a ground cloth. These bags are placed on the ground and kept in place by putting a pole or tent peg through the handles of the bag. This prevents animals from burrowing into your tent or camper and helps keep the inside clean. Ground cloths are also useful when camping in areas that may have moisture issues, such as a swampy area. You can cut them to fit any size mattress.
They will even prevent moisture buildup around your bedding during chilly nights if put under your tent. Standard contractor bags will do just as well for ground cloths.
2. Tire Cover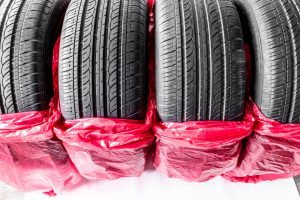 A great idea in an area where it rains often is to cover tires with contractor trash bags. You can use the same technique by placing a pole through the handles on both sides of the bag to hold it down and keep water out of your tires (or wheels). This prevents mud buildup on wheel wells and protects your vehicle from scratches and rust spots.
3. First Aid Kit Bag
If you have found that storage at your home isn't suitable or there is no room in the budget for them, use a contractor bag instead as a first aid kit bag. Tie-down the handles on both sides of the bag using rope or bungee cords so that it stays closed during transport. This method works great as long as your first aid supplies aren't too heavy.
4. Cover for Firewood
To keep firewood dry, you can spread a contractor bag (again one that has handles) under your woodpile and keep it dry as possible. Just be sure to
remove the trash
bag
when putting firewood into storage to prevent pests from getting into your home and yard, such as mice or other rodents or bugs.
5. Cleaning Area
You can also
use contractor bags
as a barrier between things that need to be cleaned with water (such as floors, walls, etc.) and items that remain unaffected by water, e.g., hard furniture surfaces (As you may know clean up wet areas after cleaning is never fun.. it's miserable). Another thing you can do with a trash bag is put it over your feet when walking through wet areas. This will protect your shoes from becoming dirty and prevent water from getting inside of them. 
You can also clean and remove junk from beaches with these bags.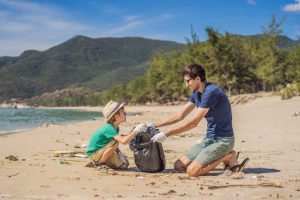 6. Water Barrel Cover
If you are concerned about not having lids on your water barrels, do not worry.
Contractor bags
can be used to cover the water barrel. These bags can ensure that the water barrel is safe from contamination and bad weather. However, contractor bags must be thick enough to withstand any wind and should not tear up easily.
7. Dog Poop Bags and Storage
If you would like to keep your dog yard clean but are a little lazy, this is the perfect way to do it! Just put some poop into each bag and tie up the tops after use. Keep these bags in a place where they are easily accessible so that they can be used immediately (this helps prevent flies from gathering above them). 
You can also do this with dog toys, especially during those times when your dog takes their favorite toy outside by accident! I wouldn't recommend putting other things in there such as food waste or old toys.
8. Poncho
If you need a poncho to keep dry during a rainstorm, which is the perfect use for a trash bag. Simply cut holes in each corner for your head and arms and then tie it around your waist when needed! The next time it rains, you will be prepared with some trash bags (you can even paint them or decorate them with the kids to make them more fun).
9. Camping or Picnic Blankets
If you don't want to bring a large picnic blanket out while camping or on a picnic, simply place some thick contractor bags inside of one another and then fill it with leaves or grass. You can also use this for a quick "ground cover" to sit on during any outdoor event. It will keep you protected from the ground (and away from bugs) while looking nicely polished at the same time.
10. Bug Protection During Yard Work
It is always fun to get out into your yard and plant flowers or shrubs-however, Sometimes we find certain insects following us along our journey. If you would like to avoid having mosquito bites, put these bags over yourself when you do heavy work outdoors such as raking, planting, etc.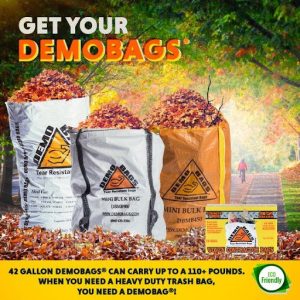 Well, the best contractor bags are the Demo Bags®. These bags are not only used for hauling and discarding junk but are helpful for various other purposes like the above. Plus, these are more affordable and stronger than its competition.
Get yourself a box of Demo Bags® online now. You can even save yourself up to $25.00 too. Simply purchase a box of bags, then use the Haultail® app to get a junk clearing job done, and then show your Demo Bags® purchase receipt. You shall receive a cashback of around $25.