Gift ideas and things to do with your partner to show them your love
Valentine's Day is a plight on the environment.
Over a billion cards sent each year, with almost all of them ending up in the landfill — coated in glitter, metallic effects, and laminated in plastic.
Hardly recyclable.
And that's just the cards — we spend billions annually on throwaway gifts, like balloons, teddy bears, and decorations, to name a few.
But although I try to be as eco-friendly and environmentally aware as possible, I can't deny the fact that I love Valentine's Day.
So I've experimented with a few different ways to have a more sustainable Valentine's Day over the years, so my partner doesn't feel left out!
I'd also like to clarify here that, while I am in a long-term relationship, and I'm very happy, I'm also an advocate of singledom, or self-partnership.
You can be your own Valentine.
There's nothing to stop you from loving yourself, and treating yourself to a heartfelt Valentine's gift.
Read on for my favourite eco-friendly Valentine's Day ideas: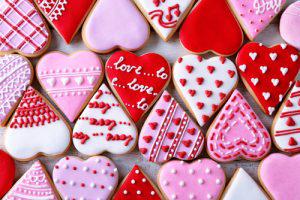 1. Baking
What better way to show your Valentine how much you care than by spending an hour or two lovingly baking them some cupcakes?
As a bonus, you'll likely get to eat them, too!
Aim to get sustainably-sources ingredients, and your gift is already contributing significantly less to the climate crisis than a plastic-y throwaway item.
Plus, baking is a relaxing, cathartic activity, so it's a win-win gift!
2. Staycation
There's so much to do, everywhere in the world.
But it's easy to forget just how much there is around you, around your home.
Instead of flitting off to cliché faux-romantic destinations like Paris, Rome, or Venice, why not stay at home?
Even if you decide to stay in a hotel an hour or two away, you're still saving on tonnes of carbon emissions than flights across Europe.
A few years ago, my partner and I decided to stay in a hotel about an hour and a half away from us — just to get away from work stresses — and we discovered so much to see, so close to us.
We probably wouldn't have gone there on a day trip, but going away for the weekend meant that we felt we were getting a real 'break' from it all, and came back feeling refreshed, and more in love than ever.
Get on TripAdvisor, see what's popular within a few hours of you, and take a trip, together.
Go on, you deserve it.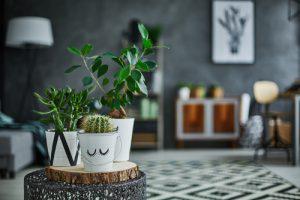 3. Houseplants
Flowers are so cliché — unless you have a real connection to floristry or gardening, they're such a cop-out Valentine's gift.
I also think that they're a pretty horrific metaphor for your relationship.
Ultimately, cut-flowers die.
It's a fact.
A far better gift is a houseplant, or succulent — or, better yet, a tree.
Something that will stay alive (with proper care and attention).
Something that absorbs carbon dioxide and converts it to oxygen — a fresh breath of air in your life.
Do your research, and get a living plant that you feel represents your relationship, your feelings for your Valentine, or even the person themselves.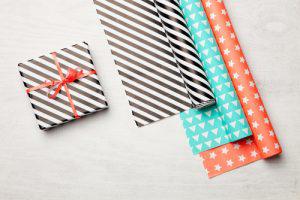 4. Ditch the wrapping paper
We use far too much wrapping paper for presents — Christmas, birthdays, Valentine's Days, weddings… all year-round.
Not forgetting the miles of sticky tape.
And it all ultimately ends up in the landfill, since most wrapping papers can't be recycled due to lamination, glitter, or even certain inks.
I love wrapping presents, and I love keeping things a surprise, and seeing someone's face when they open their gift.
But we don't have to give up this lovely tradition — we just have to look at other options.
For the past couple of years, I've been wrapping gifts using brown paper and natural string (not made from plastic) — that way, the brown paper can be recycled (or, preferably, reused) and the string can be saved for other presents, or reused in another way.
That's a great option to make wrapping presents a bit more sustainable, with much less waste.
However, an even better way to wrap your presents is to make the wrapping a gift in itself.
Try wrapping gifts in scarves — that way, there's zero waste, since the scarf is a present, too!
Plus, if you try to get a scarf made from natural fibres, that's even fewer carbon emissions contributing to the climate crisis!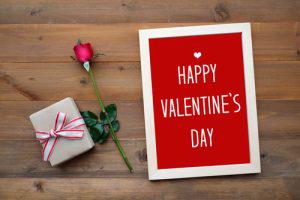 5. No more cards
I hate cards.
We have cards for every occasion — new job, new baby, 'sorry you're not well', even 'I just liked this card'.
We need to axe this tradition, once and for all.
As I mentioned at the start of this guide, we send over a billion cards each year to each other.
According to GWP Group, one tree can produce about 3,000 cards, which sounds like a lot, but for 1 billion cards, that adds up to over 300,000 trees.
300,000 trees cut down, just so we can tell someone how much we love them.
How about, instead, we simply talk to each other?
Need to find a way to tell someone how you feel about them.
Tell them.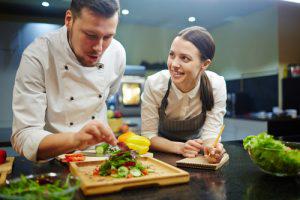 6. Build your skills together
Ultimately, the best option for a Valentine's Day gift, instead of wrapping lots of plastic presents, is to gift experiences instead of physical things.
So why not give your Valentine the gift of a new skill?
Go together, and learn cookery, baking, sports— or go really crazy with something like improv classes.
The memories from these sorts of experiences last a lifetime, and experiences mean so much more than just another gift.
It shows you've put real thought into getting them something, and who knows, maybe you'll find out something new about them?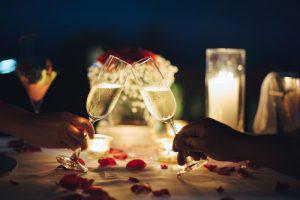 7. Go out for a meal
This is a classic for a reason — just the two of you, just talking.
If you're planning on going out for a meal with your Valentine, consider supporting a local restaurant — that is, not a chain restaurant.
Supporting local not only helps the economy but also, most local restaurants also use local ingredients.
That means that your food hasn't already travelled halfway across the world before it's on your plate, and doesn't have a carbon footprint the size of Wales.
Do your research, and find somewhere nearby that uses local, sustainable ingredients.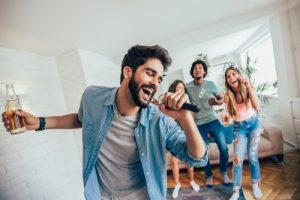 8. Karaoke
Definitely one of my favourite 'romantic' activities with my partner.
I am by no means a talented singer — but that's not the point of karaoke.
The point is to let your hair down and have fun.
And if you can't have fun with your Valentine, then maybe you need to keep looking for The One.
Sing some sappy love ballads together — our favourites include 'I Would Do Anything for Love' by Meatloaf, 'To the
Moon and Back' by Savage Garden, and 'She's the One' by Robbie Williams.
Just to show you exactly how soppy we can get.
Then it's good to throw in some silly ones, because it's all about having fun — anything that gets you both up and dancing together.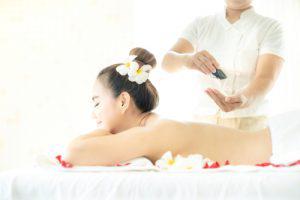 9. Couple's spa session
Perfect for stressed-out Valentines, or just couples who want to relax together.
I love this Valentine's gift, because it focuses on the fact that, while you might be there with someone, as a couple, you're also still your own person, having your own experiences.
It's also worth checking with your masseuse about what sort of oils they use — some use palm oil as a base, which often isn't sustainably-sources, so it's worth checking what their attitude is towards the environment.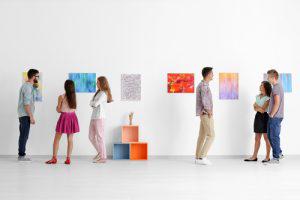 10. Support your local artists
Art is love.
Love is art.
This Valentine's Day, why not visit a local art gallery or theatre, to support your local artists and connect in a meaningful way to your Valentine?
Some art exhibitions are free, and you're also making someone else's Valentine's day — spread the love!
Local theatre is also quite reasonably priced, and makes for a much better gift than a cuddly bear holding a heart that will sit on your shelf gathering dust.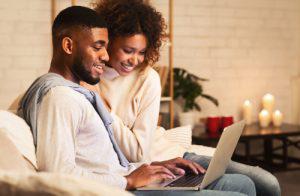 11. Stay in
Netflix and chill?
Plan your evening, so it's not the same as any other, and enjoy each others' company.
Pick out a board game, choose your favourite movie, order a takeaway, cook a gourmet meal, whatever you want.
And, at the end of a romantic evening, your bed is just a few steps away…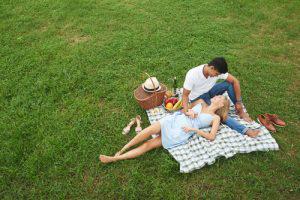 12. Have a picnic
Okay, so the weather in February often leaves a lot to be desired, but if you get lucky with some sunshine and milder temperatures, pack up some food and drink, pick a picturesque location, and relax, together.
Enjoy the beauty nature can offer, and talk about everything under the sun.
Just make sure to take any rubbish home with you!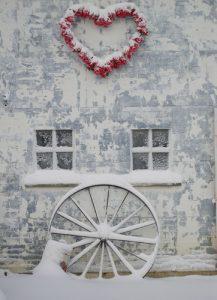 13. Get crafty
Nothing is more meaningful than a hand-crafted gift for your Valentine.
It shows how much you care, that you would spend time and effort making them something that reflects how you feel.
I still remember one of the first Valentine's gifts from my partner — a handmade silver (in colour) ring, with a simple but beautiful heart detail in the centre.
Naturally, I still have it, and wear it all the time.
He's also a gifted designer, and drew an adorable illustration for me, that we framed and hung in our house — every time I look at it, I get those same butterflies from our first Valentine's Day.
I wish I could say that I'm as talented with homemade gifts as my partner, but, let's face it: that would be a lie.
If you're like me, and not craftily-minded, get on Etsy and contact your crafty friends to commission something for your Valentine?
It's still homemade!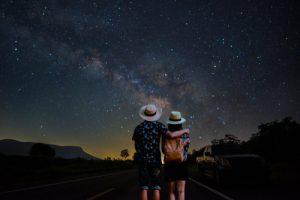 14. Go stargazing
To me, this is the most romantic thing anyone can do for Valentine's Day.
Find somewhere you can both stargaze with as little light pollution as possible, bring some warm drinks and blankets, and snuggle up together.
It's a reminder that, in all of this world, this galaxy, this universe, you are there, in that moment, with your Valentine. Truly together, in a world of infinite possibilities.
Those are my tips on how to have a more eco-friendly Valentine's Day!
This article was originally published by Tassia Agatowski, Medium.com