Every year we make New Year's resolutions that most of us never actually fulfil. From joining the gym to reading more books, or saving money by sticking to a pre-planned budget each month.
We might have the best intentions at heart, but the reality is that nothing bad will happen if we don't keep to our promises.
That's why our New Year's resolutions should be a little different this time round.
2021 is a crucial year to protect the fragile planet we are living on and if we can adapt to live more sustainably day to day, this will make a huge difference.
Here are five realistic changes you can make in your life, to help make 2021 the greenest year yet.
1. ATTEMPT TO GO PLASTIC-FREE Plastic is so last year. Each year around 8 million tonnes of plastic ends up in the ocean. Europe is responsible for one fifth of plastic production but in 2016 only 30 per cent of plastic waste was recovered.
With more and more plastic-free alternatives popping up on the market, you are blessed with a multitude of choices when switching out your products.
Here are some plastic-free alternatives for your bathroom.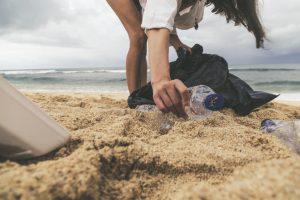 2. BECOME VEGAN Going vegan has been proven to be the single biggest lifestyle change you can make to help save the planet.
A study by Oxford University in 2018 found that cutting meat out of your diet could reduce your carbon footprint by 73 per cent. Researchers also found that a diet without meat would require about 3.1 billion less hectares of farmland.
But if going completely vegan seems too daunting at first, why not start small by participating in Meat Free Mondays or Veganuary?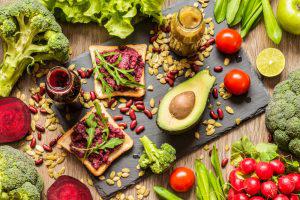 3. USE A REUSABLE WATER BOTTLE You've probably heard this before. But plastic bottles are still being sold in shops, with 46 billion of them bought in the EU each year.
2021 is the year we should try to reduce that number significantly. With so many funky alternatives to choose from on the market, you can be sure to look cool and help the environment at the same time.
4. SHOWER LESS You may love a long, indulgent shower in the morning, but did you know that the process wastes a huge amount of water?
For example, the largest use for water in British households is the shower.pdf). Cutting the time you spend in the bathroom will help the environment and also save you some money.
Simply spending one less minute in the shower can help save 2,400 litres of water (which is 40 kg of CO2 per person).
If you find that time flies by when you're having a soak, think about investing in this quirky waterpebble which can help remind you when it's time to wrap up!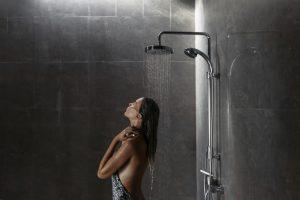 5. SHOP SECOND-HAND The fashion industry is estimated to be responsible for 10 per cent of carbon emissions globally.
And with more voices calling out the wasteful and unethical fast fashion supply chain, this is the year to try and only buy second-hand clothes.
By choosing to shop sustainably you will help reduce waste, pollution, energy and save yourself money.
This article was originally published by euronews.com.