Do Not Dump Your Plastic Bottles – Reuse Them with the Below Ideas
Reusing plastic bottles is one of the easiest ways to protect the environment. There are so many ways to reuse them. You can use them as storage containers, water carriers, etc. Eco-friendly people around the world have tried out various creative ideas and we have brought you some new ones to add those amazing things into your life.
In this blog post, we are going to talk about 5 creative ideas that will teach you how to reuse plastic bottles and make your life easier. And, also safeguard the environment.
1. Piggy Bank
We all know how important it is to save money. So, here's a piggy bank idea for you.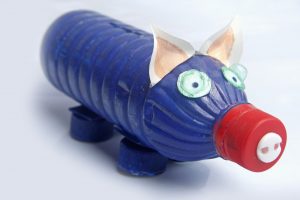 This is an excellent way to reuse plastic bottles and it requires no prior experience or skills whatsoever. So, try it out.
You will need only 1 empty milk bottle with a smaller opening than the mouth of the bottle. You can use any other bottles too but the shape of these ones is perfect to give the piggy bank a cute CUTE look.
2. Pot Planters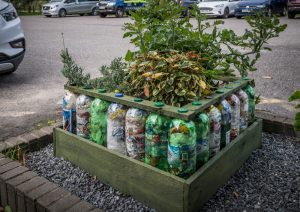 If you have a garden in your home or if you grow herbs and vegetables on your balcony, then you definitely need planters. The best idea of a planter is to reuse plastic bottles. Use them for plants that don't need much sunlight as they are lightweight and you can move them around with ease.
3. Flower Pots
Flowers give a home the charm it needs. You can use flower pots to decorate your home or garden beautifully! Again, you will need only one milk plastic bottle with a smaller mouth than its opening. Put some soil in the bottle and place your flowers in it.
4. Aquariums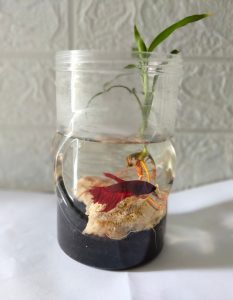 If you have fish at home or if you are fond of having aquariums, then this is another creative idea for plastic bottle reuse that will help you make an attractive aquarium! Just clean up the bottles nicely, drill a small hole in them and anchor them on the sides of your aquarium.
5. Tool Organizers
If you are a DIY enthusiast, then this idea is for you! Not only do these tool organizers look good but they protect your tools too. It's a super creative way to reuse plastic bottles at home and in the garage. You can organize all the tools that you need for a particular DIY project in respective bottles. You just have to clean up the bottles, cut holes in them, and then anchor them to shelves for pegboards.
How DemoBags® Can Help You Save the Environment
DemoBags® are the
best cheap junk removal
bags that are 100% recyclable. The strength of these bags allows you to re-use them multiple times. Meaning, you can save money and as well as the environment by consuming fewer bags to do heavy-duty
junk removal
.