In recent months, we've shone attention on companies racing to bring electric aviation to the skies in the coming decades. Now, it's time to spotlight startups and automotive giants working to electrify dirty delivery and distribution trucks in the coming years. That's right. We're talking all-electric heavy-duty big rigs, semi-trucks, box trucks, delivery vans and more.
Unlike the regulatory challenges that pioneering aviation companies have to deal with before they can take flight, the major obstacles facing the automotive industry are ones of scale, price points and battery technology. There's also the challenge of building an interstate network of electric vehicle (EV) charging stations capable of keeping the next generation of long-haul trucks on the road.
However, because 80 percent of freight (PDF) in the United States is transported less than 250 miles, the front-of-the-pack all-electric trucks are designed to travel on predictable regional or last-mile routes that allow them to return to a central depot for charging.
That doesn't mean building the centralized charging infrastructure will be easy. In a joint survey that GreenBiz conducted with UPS last year on fleet electrification, 92 percent of survey respondents said their facility isn't "very well equipped" to accommodate commercial charging needs.
Despite the potholes and growing pains that lie ahead, over the next 10 years, we can expect to see more electric vehicles driving alongside or even replacing the diesel- and gas-powered trucks and vans that America relies on to carry goods across the country.
Less than 1 percent of fleet vehicles is electric, but that number is expected to grow to 12 percent by 2030. Moreso, falling battery costs, industry partnerships and government incentives and mandates for zero-emission trucks from states such as California are pressuring the industry's biggest multinational producers to step on the gas — so to speak.
Here are eight big-name players to keep an eye on in 2020.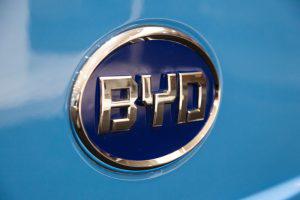 BYD
Unlike other companies looking to disrupt the long-haul trucking industry, BYD is eyeing the short-haul goods movement sector, primarily in America's ports, rail yards and freight-handling facilities. BYD is headquartered in Shenzhen, China, with offices and an assembly factory in Lancaster, California. In 2020, it's preparing to roll out more of its battery-electric trucks to customers across the United States.
BYD is the world's largest EV maker in terms of volume of vehicles sold (including buses, forklifts, cars and rail systems). That includes its long-range battery-electric Class 8 Day Cab, a Class 6 truck, a terminal tractor and two models of all-electric refuse trucks.
BYD's Class 8 Day Cab has a range of 125 miles and a top speed of 65 miles per hour. The truck's battery packs can recharge in as little as two hours with a high-speed direct current system or about 14 hours with a standard 240-volt charging system.
Whereas the majority of BYD's growth continues to come from its electric bus sales, the company's trucking division says its medium- and heavy-duty electric trucks are making up an increasing part of the company's U.S. operations.
Unlike other aspiring all-electric truck producers, BYD is already filling orders for its Class 8 Day Cab. Anheuser-Busch deployed 21 BYD Class 8 trucks in its Southern California fleet at the tail end of 2019.
Chanje
One company aiming to electrify the package delivery industry is a Los Angeles-based, Chinese-backed startup called Chanje.
The company's nearly 30-foot long V8100 electric medium-duty panel van can carry a 3-ton payload. What's more, the van's lithium-ion battery pack holds enough charge for a 150-mile range. According to the company, that's more than double the number of miles the majority of commercial delivery vans drive in a day.
Chanje's V8100s are already on the roads. In 2018, Ryder System announced it would buy 900 of Chanje's Class 5 electric vans to lease to FedEx. Later, the delivery and logistics company said it would buy an additional 100 of the all-electric trucks (all of FedEx's 1,000 Chanje V8100s will operate in California), and Ryder ordered 500.
Earlier this year, Thermo King and Chanje partnered to create a fully integrated refrigerated version of its V8100 delivery van.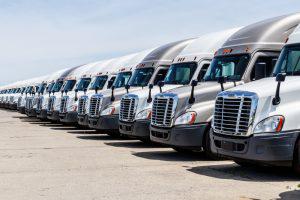 Daimler Trucks
In 2018, German automaker Daimler, the largest truck maker in the world, announced its all-electric 18-wheeler: the Freightliner eCascadia.
The big rig has a 250-mile range and was designed for regional transportation and port service. Daimler's other all-electric model, the Freightliner eM2 106, has a 230-mile range and is intended for more local distribution and deliveries. The company also has an all-electric box truck (for urban deliveries) and a school bus in the pipeline.
Daimler said it's expecting to have the eCascadia and eM2 106 in production in its Portland, Oregon factory in late 2021.
Given that the company, best known for its Mercedes-Benz brand, has a 40 percent share in North America's approximately $39 billion heavy-duty truck market, it'll be interesting to watch whether Daimler will be a leader or a laggard in the race to all-electric delivery vehicles.
Nikola Motors
Whereas many know that Tesla Inc. was named after Nikola Tesla, the Serbian-American inventor who created electric motors, few are likely to be familiar with the Phoenix-based startup that got the naming rights to Tesla's first name. However, over the past five years, Nikola Motor Co. has slowly but surely emerged as a pioneer in this space.
The company has created the Nikola One and Nikola Two for North American roadways, and the Nikola Tre for Asia, Australia and Europe. Each semi-truck will be available with either fully electric or hydrogen fuel cell electric capabilities, and their anticipated ranges are between 500 and 700 miles. The company has yet to publicly release exact pricing for each of its three semi-truck models.
To refuel the tens of thousands of hydrogen-powered big rigs it plans to put on America's roads, the company plans to build a coast-to-coast network of 700 hydrogen stations across the United States by 2028. (To put that into perspective, according to the International Energy Agency, there are currently about 400 hydrogen fueling stations worldwide.) The company says each refueling station will use electricity from renewable energy sources such as wind and solar to extract hydrogen fuel from water. It will take between 10 and 15 minutes to refill one of its semi-trucks. More so, the company wants carmakers including Daimler, General Motors and Toyota to use its fueling stations to expand their own hydrogen fuel cell vehicle sales outside of California.
According to Nikola, it plans to begin full production of its semis in 2021, and it already has orders to lease 14,000 of its big rigs. It's aiming to have all of those pre-ordered vehicles on the road by 2028. The company likely will roll out the battery-electric versions of its three truck models before its fuel cell vehicles.
A final comparison between Tesla and Nikola: Anheuser-Busch Co. placed orders with both companies: 40 trucks from Tesla and 800 trucks from Nikola. One reason? Nikola's hydrogen fuel-cell trucks don't require heavy lithium batteries, which makes them about 5,000 pounds lighter than a Tesla Semi.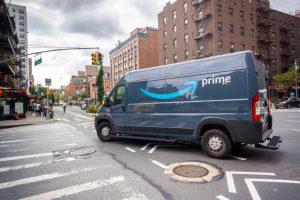 Rivian
Rivian made headlines in September when Amazon (one of its investors) announced its plans to purchase 100,000 of the automotive startup's all-electric delivery trucks. It was a huge, China-scale order, geared toward helping Amazon reach its 2040 net-zero carbon goal. Fulfilling that order, however, will be challenging.
First, in its 10 years of existence, Michigan-based Rivian has yet to produce an EV for the masses. It's in the final stages of testing its electric pickup truck, the R1T, which it plans to begin full-scale production on in 2020. According to Amazon, that's also when it will make its first delivery with a Rivian prototype.
The company expects to have 10,000 Rivian delivery vehicles on the road by 2022, and Rivian said that all 100,000 electric delivery trucks will be in service by 2023 (it remains unclear whether those vehicles will operate in the United States and/or globally).
As lofty a goal as this is for Amazon (and as herculean a task it is for Rivian), Amazon's eyebrow-raising order likely will pressure other companies such as DHL, FedEx and UPS to make bigger investments to add electric delivery vehicles to their own last-mile fleets sooner rather than later.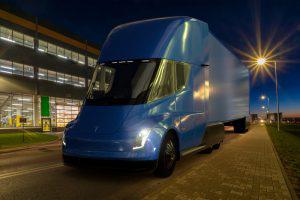 Tesla
Given Tesla's leadership with EVs, it's no surprise the company is at the forefront of replacing diesel-guzzling, long-haul big rigs with all-electric, heavy-duty semi-trucks. Tesla first announced the Tesla Semi in 2017 and said production would begin in early 2019. That production date later was pushed back to late 2020.
There are two Tesla Semis: one with a 300-mile range and one with a 500- to 600-mile range. According to the company, the expected base prices for those trucks are $150,000 and $180,000, respectively. (To put that into perspective, a typical Class 8 diesel day-cab starts at roughly $120,000.) The company also says the Tesla Semi will have a two-year payback period. That's taking into consideration fuel savings and the fact that the Tesla Semi will have fewer systems to maintain compared to diesel vehicles.
The Tesla Semi has four Model 3-derived electric motors, which will allow it to accelerate from 0 mph to 60 mph in 20 seconds while carrying a full load (roughly 40 tons). The truck can maintain that 60-mph speed while traveling up a 5 percent grade.
The company claims the Tesla Semi uses less than 2 kilowatt-hours of power per mile, and a future "Convoy Mode" feature will allow multiple Tesla Semis to semi-autonomously slipstream, further reducing drag and increasing efficiency.
Although big-name companies such as Anheuser-Busch, FedEx, PepsiCo, UPS and Walmart have expressed interest in the Tesla Semi, Tesla CEO Elon Musk said that only "about 2,000" Tesla Semis had been ordered as of May. That's well short of his earlier claims in 2018, when he said it was reasonable to expect Tesla Semi orders to hit 100,000 a year by 2022.
Given Tesla's challenges with ongoing labor feuds and struggling profitability (not to mention that the company has yet to announce the location of its Tesla Semi production factory, and it still needs to build out a network of "Megacharger" stations that can cater to long-haul truck routes), some think 2021 is a more likely production timeline for the Tesla Semi.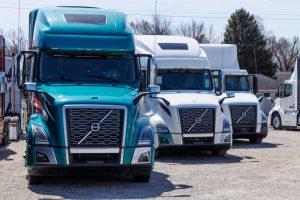 Volvo
Volvo Trucks has developed a zero-emission truck called the VNR Electric that is intended for regional use in North America. The company reportedly began highway road tests in 2019; it has said commercial production and sales will begin in late 2020.
Although Volvo invested $400 million into its New River Valley, Virginia, factory to assemble the trucks, VNR Electric will hit Southern California's roadways first (five already did in 2019). In 2020, a total of 23 battery-electric Volvo trucks will run routes in and around Los Angeles, including the cities of Ontario, Chino and Fontana, as well as the Long Beach and Los Angeles port complex.
VNR Electric is part of Volvo's broader Low-Impact Green Heavy Transport Solutions (LIGHTS) initiative with California's South Coast Air Quality Management District (SCAQMD). According to a company statement, the $90 million pilot program (half of which is funded by the California Air Resources Board) is part of California Climate Investments, a statewide initiative that funnels billions of Cap-and-Trade dollars toward reducing greenhouse gas emissions and improving public health.
Volvo has yet to announce the VNR Electric's range, and it's waiting to announce the price for each vehicle. However, like other companies, Volvo plans to offer month-to-month lease agreements that will include insurance and maintenance. Additionally, Volvo said it will lease out charging installation and necessary infrastructure improvements for its trucks.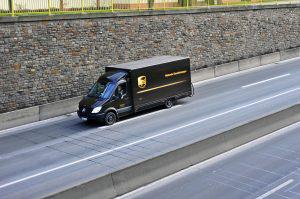 Workhorse
Another electric truck startup to watch in 2020 is Workhorse Group. The company is behind the Workhorse W-15 plug-in electric pickup truck, and it's also developing an all-electric delivery van called the C1000. Workhorse is reportedly building 950 electric delivery vans for UPS, most likely in the former General Motors' plant it purchased in Lordstown, Ohio, in November.
Where Workhorse really stands to grab headlines this year is with the United States Postal Service (USPS). That's because the USPS is moving forward with long-delayed plans to award an estimated $6.3 billion contract to produce 186,000 new mail trucks over the next five to seven years. That's nearly double Amazon's order for Rivian's all-electric delivery trucks.
Four teams, split across six companies, compete for the USPS contract: India's Mahindra Automotive North America; Turkey's Karsan/Michigan's Morgan Olson; American companies Oshkosh/Ford; and Workhorse. The companies are barred in their contracts from publicly commenting on their prototypes, but two contenders are fully electric and at least one of the other two is a hybrid model.
The USPS already said it's open to splitting the multi-billion-dollar contract between multiple companies. It claims that sticker price alone won't determine who's awarded a contract. That's good news for companies such as Workhorse that are developing hybrid- and all-electric vehicles, which likely will be more expensive to produce. What's bad news, at least for Mahindra Automotive and Karsan, is the current sentiment in Washington, D.C., to "Buy American."
Despite its aging fleet, the USPS has been slow to innovate. Prototype trials took roughly three times longer than initially expected, and it's unclear how long the agency will take to evaluate the companies after it officially releases its RFP. The USPS' sluggish pace forward has been compounded by scrutiny from the Trump administration, which repeatedly has called for the money-losing agency's restructuring.
However, should Workhorse be awarded all or some of the USPS contract, it likely will pave the way to a more certain future for a startup that still has a lot of questions swirling around it, including its lack of experience in mass vehicle production.
This article was originally published on greenbiz.com