Last Friday the Army posted a trial Request for Proposals for its Optionally Manned Fighting Vehicle program, which, at an estimated cost of $45 billion, aims to procure 3,800 armored vehicles to replace the 40-year-old M2 Bradley Infantry Fighting Vehicles (IFVs) in U.S. Army service.
The Army plans to collect feedback on the draft requirements for several more weeks before issuing a finalized Request for Proposals later this year. This marks a bid by the service to reassure the defense industry it will be more flexible as it revives a defense program that has spectacularly imploded three times over the last two decades—the last attempt as recently as January.
The M2 Bradley is designed to transport mechanized infantry units into battle and provide anti-personnel and anti-vehicle fire support with its rapid-firing 25-millimeter cannon and TOW missile launcher. (There is also an M3 scout model used by armored cavalry units which is largely similar.)
Though the 30-ton Bradley is more heavily armored than most peer IFVs, its suspension and powertrain is now strained by the weight of additional armor protection installed over the years, limiting its mobility and ability to generate electricity to power additional systems.
But two successive programs seeking to devise Bradley replacements consumed over $19 billion between 2003 and 2014, only to be canceled.
Under the auspice of the broader Next Generation Combat Vehicle program, in 2018 the Army kicked off its third attempt to replace the Bradley called the Optionally Manned Fighting Vehicle (OMFV), reflecting that the Army wanted the vehicle to be useable without an onboard crew if necessary.
The OMFV competition required that companies build prototype vehicles in an extremely short timeframe that exhibited very high levels of protection but that were light enough that two vehicles could be carried by a C-17 transport plane. These requirements were simply mutually exclusive with currently existing technology.
Only two companies readied prototypes under these stringent demands. The Army then blew up the competition by disqualifying Rheinmetall/Raytheon for being unable to deliver its KF41 Lynx prototype in time (it was awaiting a transport permit) and judging the General Dynamic GD -0.6% Griffin III prototype did not meet its impossible requirements. The Army then canceled the program in January.
I wrote an opinion piece criticizing how the Army mishandled the OMFV program, leading to its self-destruction. To be fair, some observers argue that it was good the Army spiked the program before it burned through more defense dollars.
Optionally Manned Fighting Vehicle 2.0
In February the Army 'rebooted' the OMFV program and in April revealed an entirely new approach intended to reassure industry it had learn from its mistakes by doing away with all but a few "must-have" requirements, thereby making space for more creative and realistic design solutions.
A nine-point list of design priorities in an Army "narrative" document places survivability, mobility, growth (upgradeability) and lethality as top priorities—only then followed by weight, logistics, transportability, manning and training. The new requirement requires only that one—not two—OMFVs should fit in a C-17 transport jet.
That suggests the OMFV is now more firmly aimed at overmatching the Russian military's extensive mechanized forces in Europe, rather than as a highly air transportable system intended to be dropped off anywhere in the world on short notice.
After all, the Army pre-positions large numbers of heavy armored vehicles in Europe due to the risk of high-intensity conflict on NATO's eastern border. And it can rely more on its lighter Stryker wheeled infantry carriers and a forthcoming light tank for rapid air deployment scenarios.
In combat in Iraq, the Bradley's relatively heavy frontal armor, 25-millimeter Bushmaster autocannon and longer-range sensors overmatched older and more lightly-armored Soviet-built BMP fighting vehicles.
However, a new generation of Russian and Chinese infantry fighting vehicles, some equipped with active protection systems and more capable guns and missiles, now challenge that dynamic. Furthermore, the Bradley's 1970s-era TOW missiles would likely struggle to defeat the latest Chinese and Russian main battle tanks.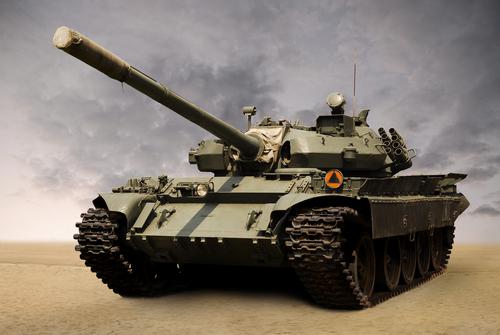 The OMFV may end up weighing over 40 tons and will likely be armed with a 50-millimeter automatic cannon (the Army's objective caliber) and anti-tank missiles like the top-armor-attacking Javelin. The Army also want the main gun to be elevatable to high angles so it can fight again adversaries atop urban buildings, as well as defeating enemy drones and helicopter.
Technically, the requirements state the OMFV must be able to "defeat enemy IFVs and helicopters by itself, and, as part of a team, defeat enemy main battle tanks when the M1 Abrams is not in support."
To survive enemy fire, the OMFV will likely rely on a combination of passive armor and Active Protection Systems which decoy or shoot-down incoming projectiles. Unlike the Bradley, its hull will likely be shaped to improve protection against IEDs and mines widely used by insurgents.
The Army also apparently no longer requires its Optionally-Manned vehicle to be optionally-mannable out of the box—though it stills expects that mode of operation to be enabled eventually.
Instead, the service now stipulates it wants the crew reduced from the Bradley's three down to two. Armored fighting vehicles traditionally have relied on a holy trinity of commander, driver and gunner. (Vehicles with non-autoloading main guns like the Army's Abrams tank also require a loader). That's because tanks in which the commander also operates the main gun historically exhibited diminished rate of fire, situational awareness and command effectiveness.
However, the Army believes that new systems that allow rapid detection of targets and automated gun-laying could reduce the task-load on the commander and perhaps even allow the vehicle's weapons to engage multiple targets simultaneously. According to Breaking Defense, the Army may be inspired by the systems and human interface design in its two-man AH-64E Apache Guardian attack helicopter and the AI-driven ATLAS targeting system.
Reducing crew size could help trim size and weight, or be leveraged to free up space to carry up to nine infantry dismounts, instead of the seven in the M2A3 Bradley.
Other changes the Army is looking for include more flexible and efficient power management, built-in ("embedded") training simulator capabilities, longer operational range and lower maintenance requirements.
Will Slow-but-Steady Win the Race?
The Army has budgeted $4.6 billion towards OMFV through 2026.The Army's new approach to OMFV emphasizes a much more deliberate and flexible five-phase development program.
After the Army issues its "final draft" of its loose guidelines for the OMFV, in June 2021 it will select the five most promising submitted proposals. Already, it's reported Rheinmetall/Raytheon plan to submit an improved variant of the Lynx, and it seems possible General Dynamic and BAE may offer iterations of their Griffin and CV90 platforms respectively.
Unusually, the U.S. Army also is reserving the right to enter its own design concept into the competition cobbling together technologies it has developed over the years.
The selected design teams will receive money to create digital mockups which will be tested in simulations. In 2023, up to three will be down-selected, and their designers will receive money to build physical prototypes due for completion in 2025. The Army originally budgeted $1.57 billion to procure 14 prototype vehicles each from two vendors for testing, so a three vendor competition may prove costlier.
After a year of testing, the winning prototype will be selected January 2027. If everything goes according to schedule—all too rare for major defense acquisitions—than the Bradley replacements will begin low-rate initial production in 2027 and begin entering service with mechanized battalions in 2028, two years later than originally planned.
The new, deliberate approach to OMFV is generally perceived to be safer. However, some defense planners question the need to restart from scratch and fear the slow pacing could increase the risk that the Bradley replacement program will once again run afoul of shifting political sands on Capitol Hill and changing geostrategic priorities.
While the Army waits eight more years for the OMFV, the service's Bradleys are receiving a $915 million final upgrade to an M2A4 model sporting an improved suspension and powertrain, which may generate enough electricity to integrate an Iron Fist Active Protection System. However, plans to possibly enlarge and up-gun the Bradley were canceled last year to free up funds for the OMFV.
This article was originally published by Sebastien Roblin, forbes.com