Europe is burning. Last week, all-time temperature records were smashed across Germany, the Netherlands, Belgium, France and the UK. Public buildings were opened for shade, trains were slowed to avoid damage to tracks, and hospitals were placed on high-alert from the Mediterranean to Scandinavia. And in the UK the Met Office revealed that our 10 hottest years on record have all occurred in the last 20 years.
We're starting to feel the heat. The recent Committee on Climate Change report for the UK made it clear that Britain – its people, businesses and infrastructure – are not prepared for even a 2°C temperature rise. Fortunately, it seems that public support is finally swinging behind the climate change movement – 71 per cent believe the climate crisis is more important than Brexit and six in ten think the government isn't doing enough.
Yet, even with physical signs of warming and greater support for tackling climate change, action remains thin on the ground. Energy consumption in the UK rose in 2018, and whilst more of our electricity than ever before is being generated from renewables, the vast majority of our energy consumption is still from fossil fuels.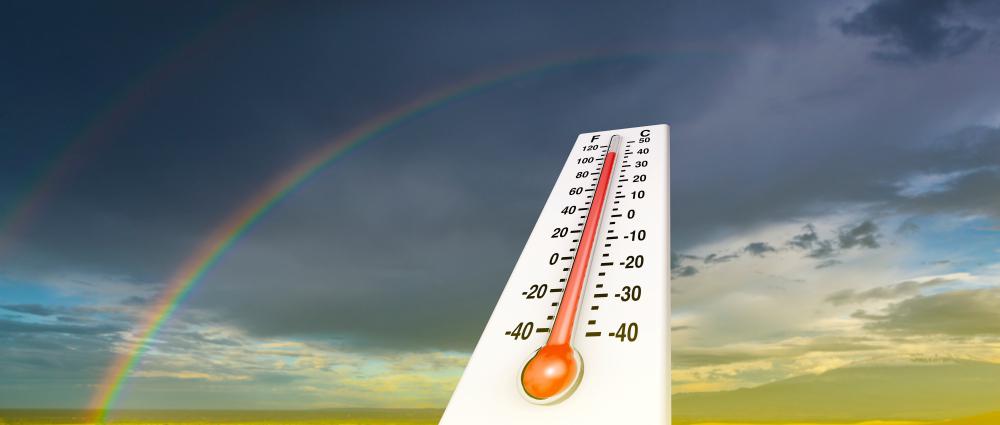 We will not combat climate change if our energy use continues unchecked. We need to change our relationship with energy.
Time to act
In the same week that temperatures soared, a BBC article suggested that the time we have to act is even shorter than we think, just 18 months. Time is running out.
Whilst it would be convenient to think that the answer to tackling climate change is to produce more renewable energy and eventually eliminate our use of fossil fuels, moving to a zero-carbon economy will take time and money. Decisions need to be made quickly about where to invest, where to regulate and where to incentivise a switch to renewables and greener living.
Yet in the meantime, there is something that governments, businesses and individuals could be doing to reduce their carbon footprint and emissions today. Reduce the amount of energy they waste.
Sustainability: a cost that pays for itself
Too many businesses and consumers still see sustainability as a cost or obligation rather than a benefit. In reality, it's an opportunity. Energy costs make up a substantial amount of a business's utility bills, so reducing needless consumption can drive real savings. Cutting waste isn't just good for the planet, it's good for the energy user. Our research suggests that a 30% reduction in energy consumption typically equates to a 10% cut in overall operating costs.
To do this, however, energy consumption needs to become more visible and much more transparent. How can you reduce energy use or start to change your relationship with energy if you don't think about the way it's being used? Or know how much energy you're using, or where it is being wasted?
Unlike many of the solutions being sought to combat climate change, the technology already exists at all levels to deliver the insight required to save energy.
Smart, IoT-connected devices and sensors installed at key points in a building's power structure can provide accurate, real-time readings of energy consumption and provide historical consumption data enabling analysis of how energy is being used at a specific time of day or across individual floors or rooms.
Combine this with sensors that can monitor employee occupancy, and energy consumption can be scaled up and down as needed, for example putting a floor into a low-power state when employees have gone out for a team lunch.
Smart meters and connected home heating systems are nothing new, but they do enable people to better understand their energy consumption and, if they want to reduce it, alter heating on a room by room basis using a smart app on their phone. Imagine if in the future consumers could not only see what energy they are using, but also where the energy they are consuming has come from via their smart system. It would be a simple step to add notifications which could proactively let people know when there's an excess of renewable energy available on the grid, encouraging them to e.g. put their washing on or charge their car when renewable energy is more readily available.
Having better visibility into how, when and where energy is being used empowers individuals and businesses to think about their energy use, identify where energy may be wasted and make plans to reduce or eliminate this waste.
Incentivising action
These are actions consumers and businesses can take themselves, but governments have a critical part to play in making tackling energy waste an immediate action in the fight against climate change.
Policymakers can encourage behaviour change and the uptake of technologies through incentives, subsidies, grants, tax breaks and if necessary regulation and legislation.
Whilst energy-saving measures pay for themselves, it is clear much more action is needed to encourage change. The UK government's decision to cut subsidies has resulted in a drastic reduction in the number of energy-saving projects undertaken in UK homes at a critical time.
Investment in energy efficiency is the cheapest way to cut carbon emissions. If we are going to make the next 18 months really count, start with the low hanging fruit. We are seeing the impact ultra low-emissions zones in cities are having in encouraging the adoption of cleaner, more efficient vehicles. Higher minimum efficiency standards for new builds and commercial buildings combined with greater incentives to update the efficiency of older building stock and greater transparency over the efficiency of buildings and energy use is needed to drive change.
It's time that everyone, from the humble homeowner to the highest levels of business and government, rethink their relationship with energy and take action. Relying on renewables alone won't be enough. Fortunately, while there may be only 18 months left to save the planet, the technology we need to make a great start exists today. A strong programme of government action coupled with an activist approach to smart technology is our best hope for the future.
Original story from Forbes