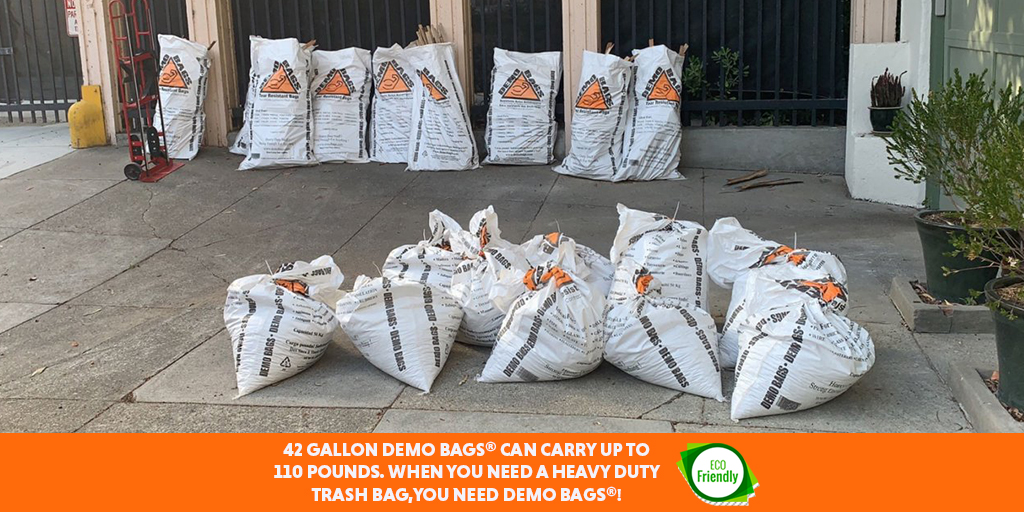 If you are reading this, then either you want to buy Demo Bags® or want to learn more about it. Either way – this Buy 1 Get 1 Offer is your best opportunity. Grab it now! Owning the right bag could be extremely helpful in hauling or removing any type of junk from your house. However, many people still struggle to find one. But, not anymore! Our Demo Bags®, which are made up of 100% recycled plastic, can be bought online and from big box stores. Once you buy these, you'll have the world's best bag for junk, debris, and waste removal purposes.
The Best Woven Contractor Bags – Demo Bags®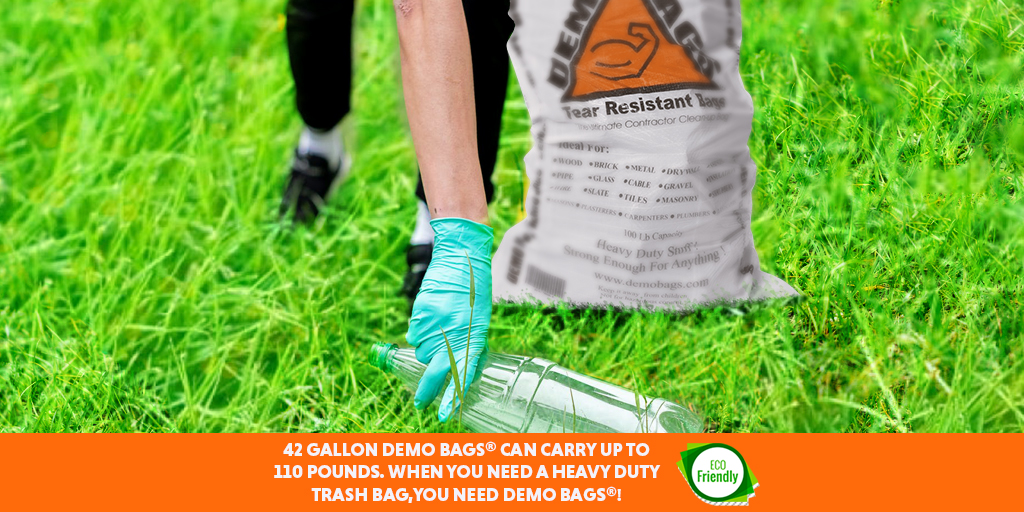 1. Small Mini-Bulk Bags 450:
One of our best selling products, Small Mini-Bulk Bags 450 can hold upto 450 lbs and comes in size 16"x15"x30." It is 100% water and tear-resistant and is used for:
 Hauling items such as wood, sand, bricks, debris, soil, etc. 

Transportation of products from up and down the roof.

Pack mini bulk size products

Storing and collecting fruits, vegetables, feed, etc.

Relocation assistance
2.The Original Contractor Bag:
The Original
Contractor Bag
is one of our flagship products. Created out of revolutionary polypropylene weave, it is the strongest construction and demolition junk removal bag in the market. Hands down! 
This bag is: 
Used to carry up to 110 lbs / 42 gallons

Tested at 8 mill strength

Impact-resistant
It is perfect for maximizing efficiency by carrying more materials in fewer trips. Plus, it saves your money as you can reuse them multiple times. 
Small Mini-Bulk Bags: 900 and Demo Armor™

: These are the largest bags that can carry 900 lbs and are sized around 21"x20"x34". They are also torn resistant, have 4" wide straps for lifting and primarily used to haul loose items like wood, stone, etc. Apart from that, these bags are also used for transportation and storage.
Buy Woven Contractor Bags Today!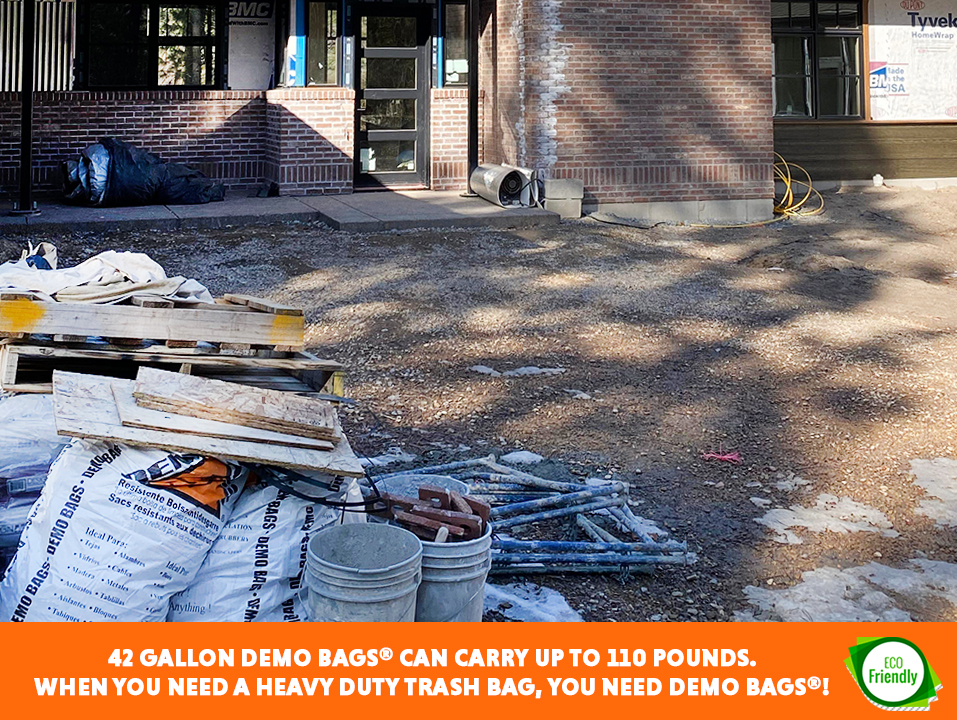 You can buy these bags directly from our website. If not, you can even get it from large retail stores like Lowes.
So, Wait No Further! Buy One
Demo Bags
' Box and Get Another Free. Grab This Opportunity Today Before the Offer Expires.