Following the September equinox and the official start of fall, hurricane formation in the Atlantic begins to taper off. For many residents and businesses this is a good thing as they can finally breathe a sigh of relief, however, recent history and increasing trends may show signs for more tropical cyclone development further into October now than in years past.
Peak Atlantic/Caribbean hurricane season normally runs from late August through much of September, with most tropical systems developing in early to mid-September. This is typically when most of the Gulf of Mexico hurricanes form, as well as many systems developing off the coast of Africa and progressing westward toward the United States. Once October arrives, the water starts to cool down, the jet stream pushes further south, and hurricanes are far less likely to develop in the Gulf of Mexico or in the eastern Atlantic. These changes in the atmospheric pattern may result in an overall decline in hurricane formation, however, October is no slouch for hurricanes across the U.S., especially from Florida and along the East Coast.
Beginning in October, the Caribbean is home to warmer waters and less wind shear, creating nearly ideal conditions that allow late season hurricanes to form. This results in hurricane tracks that bring these tropical systems up across the southern tip of Florida, and potentially up the East Coast. October actually ranks as the most active month for hurricanes across southern Florida due to this change in the pattern. These late season storms can be strong as well, with some of the strongest and most costly hurricanes to ever impact the U.S. having occurred in October. These are Hurricane Sandy (3rdmostly costly ever), Hurricane Michael (8thmost costly), and Hurricane Wilma (9thmost costly). Other impactful late season storms also include Hurricanes Matthew and Opal. While Hurricane Sandy was essentially a meteorological anomaly, all of these systems have either impacted Florida, or somewhere along the eastern coast of the U.S.
Hurricane Michael followed this trend last year when it made landfall on the Florida panhandle as a category 5 hurricane on October 10. With wind gusts of 139 mph and sustained winds of 86 mph combined with the rainfall, thousands of businesses and homes in its path were destroyed. While the full financial impact has not yet been realized, models are suggesting that damages could range from $6 billion to $11 billion.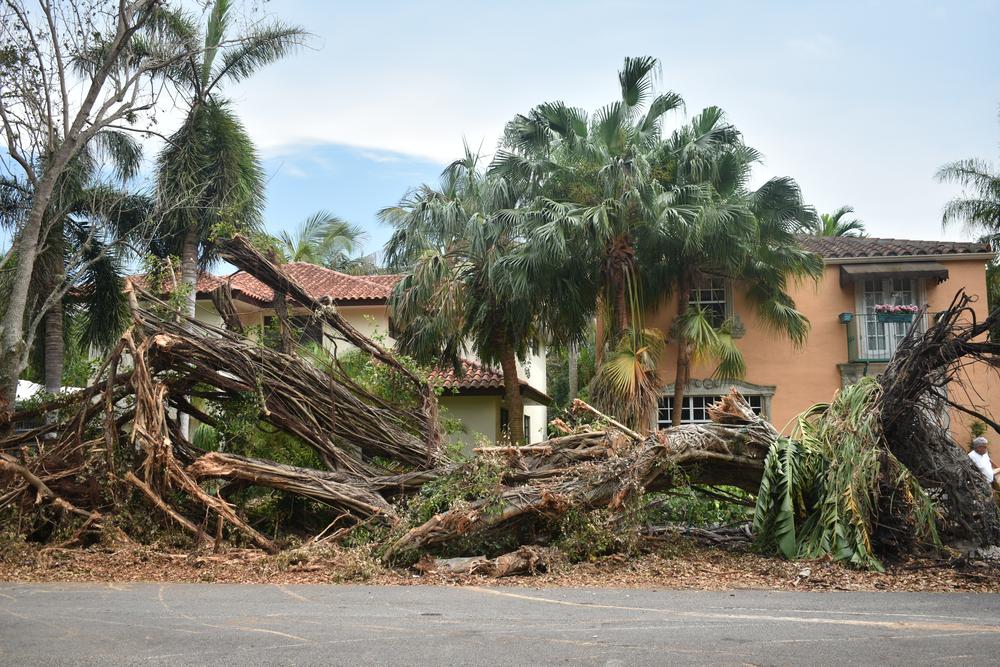 Since 2010, there have been four U.S. landfalling hurricanes in October, including one in each of the past three years. That is actually higher than the total amount of landfalling hurricanes in both August and September, which both have had three since 2010.
If the amount of September hurricane landfalls can't surpass October this year, this would be the first decade since hurricane records began where October landfalls total more than September. While this could just be a statistical anomaly decade, there are signs that point to more late season hurricanes becoming a trend to watch out for.
One of the main drivers for the increased number of late season hurricanes seen in the last few decades is that the sea surface temperatures are trending warmer in both the Gulf of Mexico and the Tropical Atlantic. This gives any tropical systems that develop more fuel to become stronger and stay stronger longer. Another potential factor that may add to the strength of late season hurricanes relates to how active the year has been up to that point. This is important because as a hurricane rumbles across the ocean, a process called upwelling occurs. This is when winds from the hurricane impact the surface of the water, prompting water deeper below the surface to rise and take its place. This deeper water is naturally much cooler and will work to lower the sea surface temperatures in that region. If it is a relatively quiet tropical season, ocean water will stay undisturbed and be able to continue warming up, creating even more favorable conditions for any late season storms that may form. The main takeaway, as the oceans continue to rise in temperature, so will the chances for stronger storms near the end of hurricane season.
Overall, with trends showing an increase in chances for October hurricanes, businesses (and residents) in hurricane prone areas should remain aware of threats, with hurricane plans still remaining fresh in their minds into November.
Original story from forbes