It is snowing plastics in the arctic — a team of German researchers found more than 10,000 micro-plastics in one liter of snow. This is a wakeup call to anyone who ever doubted the harmful effects of climate change.
Equally alarming, there have been instances when plastics were found in dead marine animals. In 2019 a whale in the Philippines had 40 kilograms of plastics in stomach; in 2018 an eight-month old Seal pup in Scotland also had plastic in its stomach; and more than 800 micro-plastics found in all 102 turtles assessed in a research.
Plastics are piling up in the West since 2018 when China placed a ban on accepting 7 million tonnes of plastic wastes from some of world's most industrialized nations including the U.S., U.K., Canada, Germany and Ireland. Based on a 2016 McArthur Foundation and World Economic Forum report, if current trends continue there would be more plastics than fishes in oceans by 2050.
Of course, climate change has serious impact on health and wellbeing, something I've seen directly in my work at Nigeria Health Watch, particularly around nutrition. One of our recent projects entailed visiting Community-Based Management of Acute Malnutrition (CMAM) camps to interview mothers of severely malnourished children and health workers treating them, advocating to the Nigerian states to include budget lines for nutrition, and promoting the use of locally available nutritious foods. Yet, because of climate change, food security is threatened, and this could worsen the malnutrition crisis in Nigeria.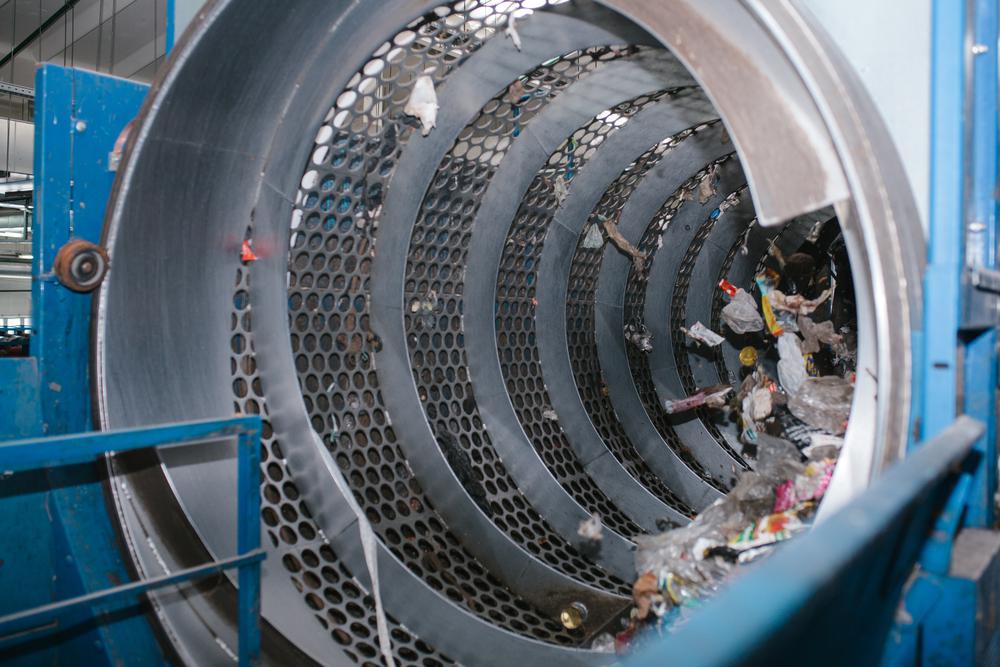 Our work also involves advocacy for epidemic preparedness. In Nigeria, 46 million people still stool in public. Increased flooding due to climate change leads to frequent cholera outbreaks in different communities because feces is easily carried by the flood and spreads infections
New research by the Centre for International Environmental Law (CIEL) called the "Plastics and Climate Change" report shows that plastics in particular contribute more to greenhouse emissions than initially thought.
It concludes that greenhouse gas emissions from the plastic lifecycle threaten the ability of the global community to keep global temperature rise below 1.5 degrees Celsius. It warns that by 2050, the production and disposal of plastic could generate 56 giga-tons of emission — this is equivalent to 615 coal plants running at full capacity. This will negate The Paris Agreement which aims to strengthen global response to threat of climate change by keeping a global temperature rise this century below two.
Without a doubt, the earth is getting dangerously hotter every year. Greenhouse emissions from sources such as burning of fossil fuels for electricity and transportation; and livestock manure are responsible for this increase in temperature. Above 290,000 kilograms of plastics were produced globally in 2015. Therefore, the world is in dire need of innovative human-centered ways of recycling plastics.
The CIEL report proposes several spot-on solutions like ending the production and use of single-use, disposable plastic and stopping development of new oil, gas, and petrochemical infrastructure. While these are crucial, we can also turn to innovative human-centered plastics recycling interventions. These are promising examples.
In Indonesian city of Surabaya, passengers can exchange plastics for bus tickets. To purchase bus ticket for an hour-long ride with unlimited stops, a passenger provides clean and uncompressed three large bottles, five medium bottles or 10 plastic cups.
Keeping plastics clean and not crumpled make it is easy to be recycled. To show the impact of this scheme, Surabaya authorities say that about 5,400 kilograms of plastic rubbish are collected from passengers each month before being auctioned to recycling companies.
In India's city of Chhattisgarh, the Garbage Café Scheme targets the poor and homeless. It is designed to offer a full meal for one kilogram of plastic waste while half a kilogram attracts a substantial breakfast. In addition, the Municipal Council has budgeted about $7,000 in 2019 to support the Garbage Café Scheme.
In the United Kingdom, a company recycles plastics wastes to produce an asphalt mix used for roads construction in Scotland. Six hundred and eight four thousand plastic bottles or 1.8 million single use plastics bags are used to tar a one-kilometer road.
This implies that a thousand-kilometer road would recycle 1.8 billion single use plastic bags. While in York, the charity Chaffinch urges city residents to recycle plastic wastes to raise funds for free school meals and provision of health-care costs to families in Kibera, Kenya.
In Nigeria, there are 13.2 million children who are not in school — this is more than the population of Rwanda. An innovative recycling program aimed at reducing this high number is being implemented in the city of Lagos.
The "Recycle Pay Project" allows caregivers to pay for school fees using plastic bottles, used cartons and cans. Caregivers bring plastic waste to a facility where it is weighed, and its monetary value calculated. This is then deducted from the amount owed as fees to the school. Subsequently, all plastic wastes generated are collected by a recycling company twice a month.
Taking these innovative human-centered plastic recycling interventions to scale globally has the potential to slowly begin to reverse climate change and reduce its harmful health effects. However, it would require peer to peer learning, community mobilization and advocacy to policy makers highlighting how recycling plastics would make the world healthier for all. These can be achieved through cross-country collaborations between governments, sharing ideas at conferences and using social media to amplify these human-centered innovations.
Original story from THE HILL