The National Hurricane Center warned of the danger of "life-threatening" storm surges along hundreds of miles of the southeast coast.
RIGHT NOW:Dorian, a Category 2 storm with 105 m.ph. winds, is about 95 miles east of Daytona Beach, Fla.
Storm surge threatens most of the Southeast coast.
Hurricane Dorian, which caused widespread devastation in the Bahamas earlier in the week, was churning off the Florida coast on Wednesday, with residents along hundreds of miles of coastline warned of its potential for life-threatening storm surges and dangerous winds.
The Category 2 storm was about 90 miles east of Daytona Beach by 9 a.m., the National Hurricane Center said, and heading up the coast at about 8 m.p.h.
Meteorologists warned residents from Sebastian Inlet in Central Florida to Surf City, N.C., that they faced "a danger of life-threatening inundation from rising water" within the next 36 hours. In some parts of North and South Carolina, the storm surge could be 4 to 7 feet, and places as far north as Virginia could face flash floods this week. A tornado or two near the coast of Florida was also possible.
The storm is expected to move "dangerously close" to Florida and Georgia through Wednesday night, and Dorian's center could be close to the Carolinas from Thursday through Friday morning, the National Hurricane Center said.
Forecasters expect little change in the storm's strength as it continues its northward roll. By the time it is expected to brush by Wilmington, N.C., early on Friday, forecasters say it will still have winds as strong as 90 m.p.h.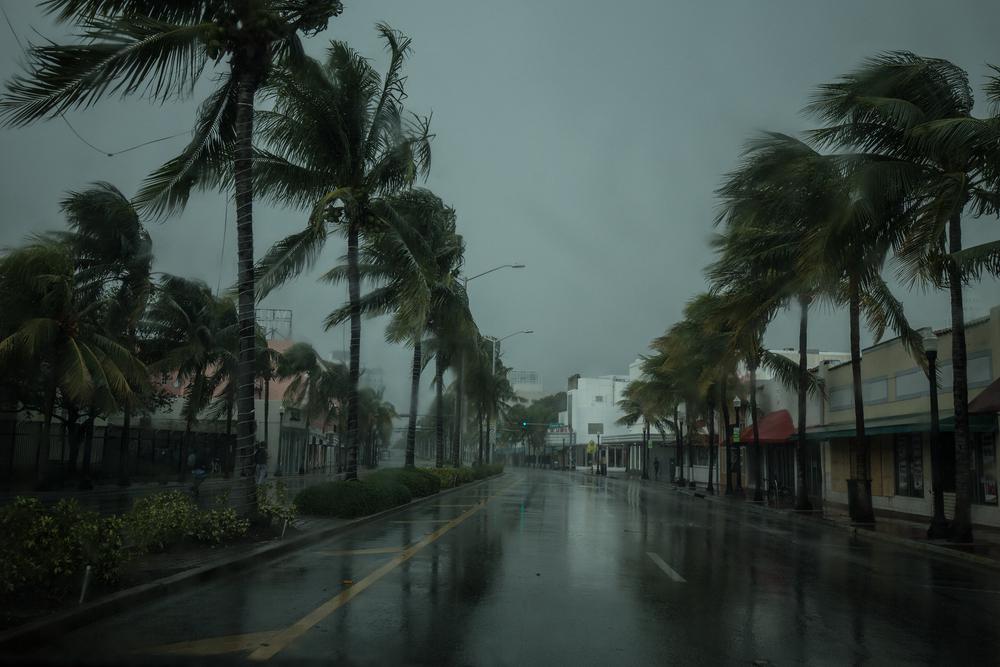 The storm is traveling parallel to the coast, and it is predicted to close in on Charleston, S.C., by Thursday afternoon. Gov. Henry McMaster has issued a mandatory evacuation for all of Charleston County, which has a population of more than 400,000.
About a third of the 830,000 people ordered to leave coastal counties in South Carolina have already evacuated, Mr. McMaster said Tuesday.
The storm left 'complete devastation' in its wake in the Bahamas.
Hurricane Dorian, one of the most powerful storms recorded in the Atlantic, whipped the low-lying islands of Abaco and Grand Bahama in the northwestern Bahamas for a second day on Tuesday.
The true extent of the storm's toll was only beginning to emerge as it began to pull away.
Entire neighborhoods were reduced to unrecognizable fields of rubble, houses were crushed into splinters, and boats were tossed into heaps like toys, video from a helicopter showed. About 60 percent of Grand Bahama, including the airport, was under water, the satellite company Iceye said on Monday. All around, massive waves curled toward the island, delivering new blows.
"It's not just the power and ferocity of the storm; it's also the length of time it spent over Abaco and Grand Bahama," said Marvin Dames, the minister of national security for the Bahamas. "That's a disastrous outcome."
Seven people died in Abaco, Prime Minister Hubert Minnis said at an evening news conference, although the toll was expected to climb.
Hurricane Dorian first made landfall in the Bahamas as a Category 5 storm on Sunday, but then it lingered, pummeling Grand Bahama and Abaco Islands and blocking even a basic accounting of the number of victims and the destruction.
Cindy Russell, a resident of Marsh Harbour whose home was destroyed, said she had no words to describe what the storm had left in its wake.
"It's like we just need to be rescued and put on another island to start over again," she said. "Complete devastation."
Protecting Florida's older residents has been a priority.
As the outer bands of Hurricane Dorian began lashing the Florida coast on Tuesday, a woman raced to pick up her mother-in-law at a retirement community, where the elevator was about to be shut down. The staff of a nursing home packed up more than 200 residents, as well as the supplies they might need: cases of water, air mattresses and board games. At another center, residents were evacuated in specialty ambulances, rented motor coaches and private vehicles.
Across the state, a scramble was underway to move older Floridians to safer ground as a weakened but still dangerous Hurricane Dorian threatened the state's Atlantic coast.
The last major storm to hit the state was foremost in officials' minds. When Hurricane Irma came ashore two years ago, a dozen patients died after a nursing home in Hollywood, Fla., lost air-conditioning. The tragedy prompted new regulations and an acknowledgment that evacuation orders were not enough to protect the state's large older population. No state has more retirees than Florida, where they make up one-fifth of the population, according to the AARP.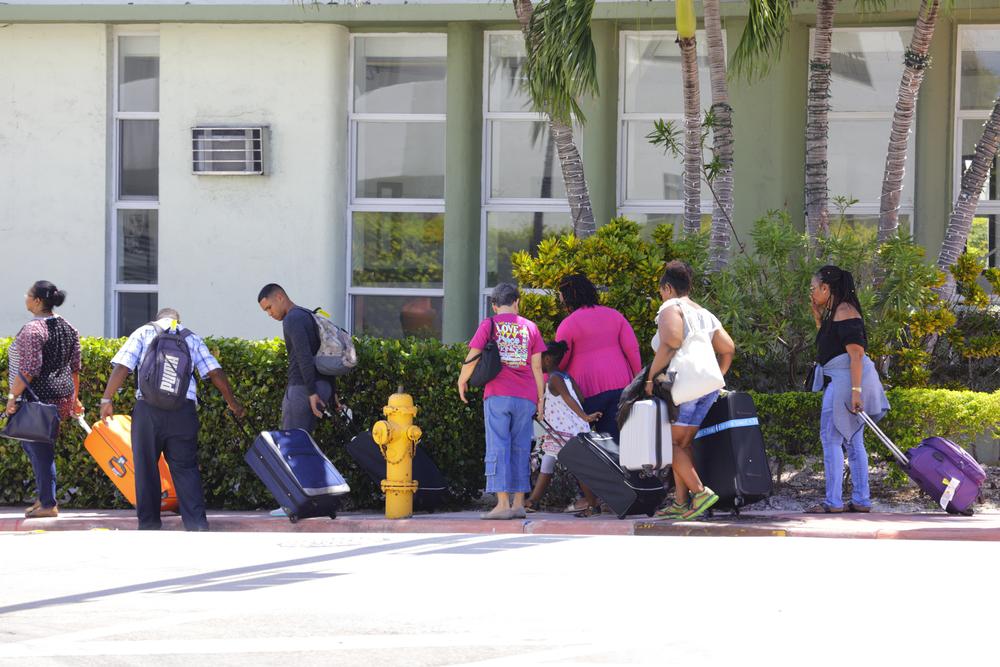 A new state law requires backup generators and enough fuel to maintain comfortable temperatures at nursing homes and assisted living centers, a mandate first tested last year, when Hurricane Michael struck the Florida Panhandle. Last week, four nursing home workers were charged in the Hurricane Irma deaths, which were ruled homicides.
Some 190,000 people live in Florida nursing homes and assisted living centers, most of them in the state's southeastern tip. Patrick Manderfield, a spokesman for the state's Agency for Health Care Administration, said on Monday that all but 42 of the state's 3,062 licensed assisted living centers had an on-site generator. Five centers had emergency plans to evacuate "if needed," he said in an email.
Nursing homes, which tend to be larger and have more beds than assisted living centers, are a different story. Reuters reported on Friday that some nursing homes were still waiting for temporary generators, though a state website suggested that they might have all been supplied by Monday afternoon. The Miami Herald reported last week that nearly 60 percent of the state's 687 nursing homes did not yet have enough power backup.
There were ominous skies in Orlando, but it was largely business as usual.
Orange clouds drifted over Orlando on Tuesday night, but its residents were relaxed and many businesses remained open, with Walt Disney World vowing to return to relative normalcy on Wednesday morning.
Jerry Demings, the mayor of Orange County, which includes Orlando, opened a news conference on Tuesday night by sending his prayers to the Bahamas.
"I do realize that the emotional turmoil that residents and guests on the island have and will experience will be life changing for them," he said. "And so we are fortunate that it does not appear that we will experience" a similar devastation.
As of about 8:30 p.m., rain had begun to fall and the Orlando International Airport had recorded winds at 21 miles per hour, with gusts near 40.
In the Holden Heights area of Orlando, a Rent-A-Center and several other storefronts were boarded up. Starbucks stores nearby posted signs saying they were closed because of the hurricane.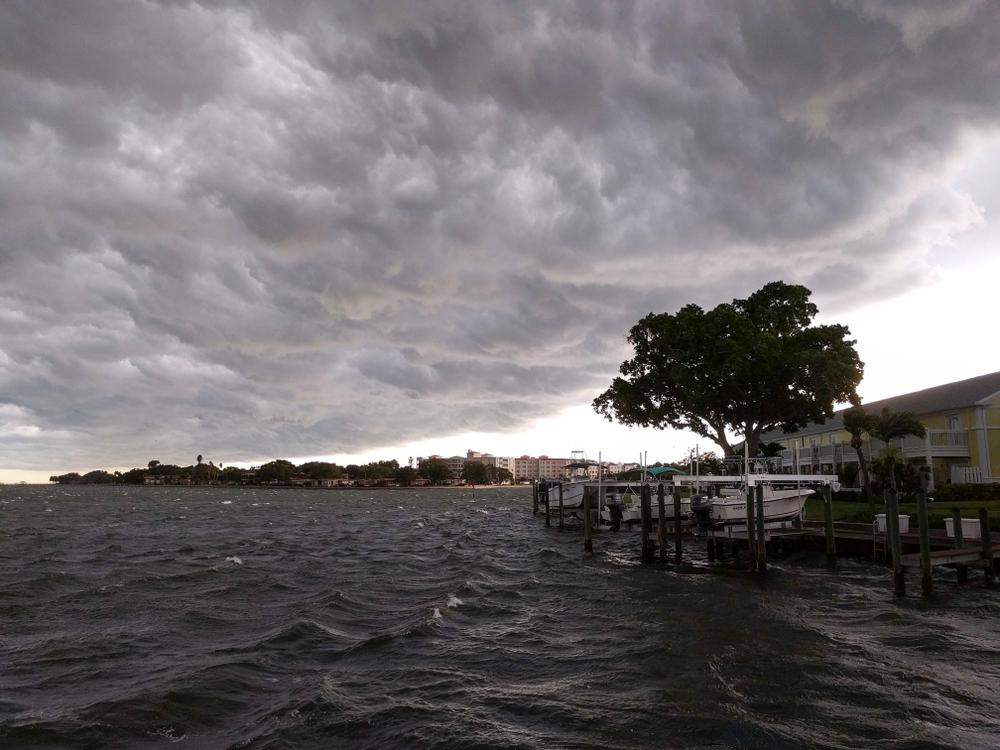 But most establishments appeared to be operating as usual.
At Hermanos Barber Shop, where four people were getting haircuts on Tuesday night, employees said they had not even considered closing.
"If there's no curfew, we'll be here," said Alex Presinal, the manager. He said that, as normal, the store planned to open at 9 a.m. on Wednesday.
At Paisano's Pizza and Pasta, employees said they had been deluged all day with customers.
"We've been slammed," said Leila, an employee who declined to give her last name, as she slid another pizza box onto the counter for a delivery driver.
Walt Disney World, which had closed some of parks on Tuesday, announced that it planned to reopen all but the Typhoon Lagoon Water Park on Wednesday.
Looking for answers about a powerful storm.
As Hurricane Dorian, one of the strongest storms ever recorded in the Atlantic, continues to approach the United States mainland, millions of people who may be in its path are watching — and worrying. We asked readers what they want to know about Dorian. Answering those questions is Prof. Adam Sobel, an atmospheric scientist and director of the Initiative on Extreme Weather and Climate at Columbia University.
What makes a hurricane change course?
The motion of hurricanes is determined mainly by what meteorologists call the "steering flow," or "environmental flow," meaning the winds on a larger scale, excluding the swirling circulation of the hurricane itself. Think of the storm as a swirl you make in a river with a canoe paddle: It has its own little circulation, but the whole thing drifts with the river current on the larger scale. The environmental flow can vary in both speed and direction at different altitudes; the storm follows the low-level winds most, but the winds higher up also have an influence.
If left to itself, a hurricane would drift slowly toward the North or South Pole, depending on which hemisphere it is in. But the steering flows rarely leave a hurricane to itself. A hurricane turns when it encounters a steering flow that blows in a different direction than the storm was being driven before.
Original story from nytimes