'We have lost a lot of trees and it's really important to replant them because it takes time for them to grow back,' says policy director at the Ecology Action Centre Mark Butler
Hurricane Dorian's strong winds and storm surge ripped apart infrastructure in the Halifax Regional Municipality, and littered the streets with debris.
Now that power restoration and cleanup efforts are well-underway, it's important to do what you can to make the process environmentally friendly.
According to the municipality's website, more than 700,000 publicly-owned trees line the urban streets of HRM, adding up to an overall urban canopy cover of 43 per cent.
How many of those downed by Dorian has yet to be determined, but it only takes a few photos of the damaged downtown core, to know that number is going to be significant.
"We have some beautiful trees in the city and it is sad to see them come down," says policy director at the Ecology Action Centre Mark Butler. "People might not be feeling so happy to be surrounded by trees in a storm like this, but the other 365 days of the year, they are providing valuable services for us."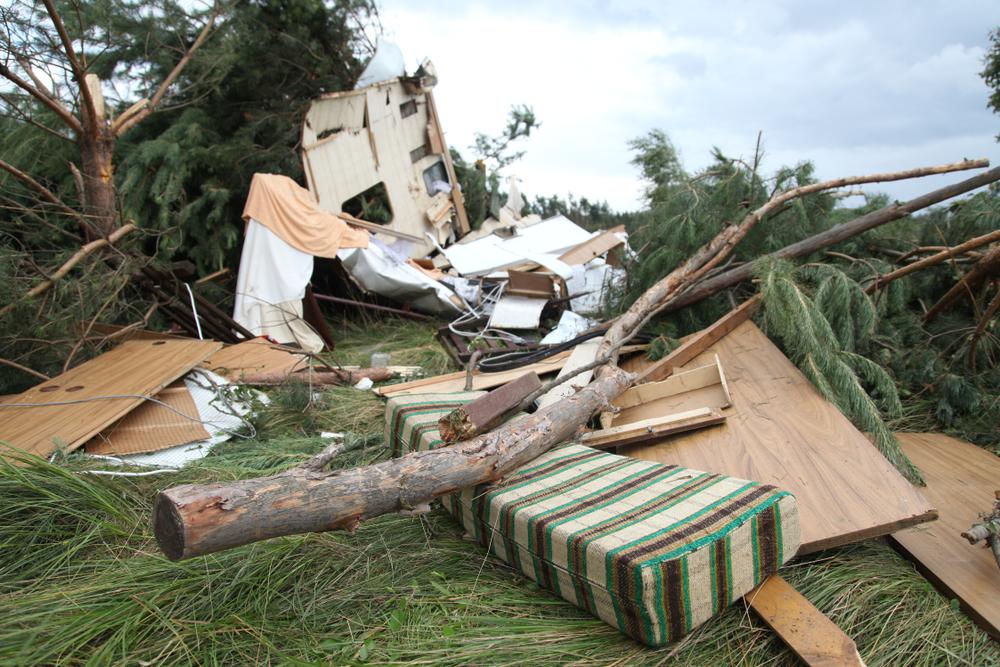 Among the benefits of HRM's urban forest, Butler says it removes air-borne pollutants – 1,500 tonnes yearly according to the municipality.
The urban forest canopy also plays an essential role in moderating temperature, stormwater and flood damage, and provides habitat for wildlife.
"We have lost a lot of trees and it's really important to replant them because it takes time for them to grow back," says Butler. "The city has been planting a lot of trees over the last decade and I'm hopeful they will replace these ones."
Butler says the same goes for individual property owners who lost trees in Dorian's strong winds.
"Plant native species where you can," he says, adding wind-resistant trees would be best. "Now would be a good time if there are any on hand."
While members of HRM's urban forestry teams are working to remove downed trees on municipal land, residents are expected to look after maintenance on their own properties.
The municipality will be collecting branches tied in armload-sized bundles on collection day over the next two weeks.
The wood will be sent to two storage depots on either side of the harbour where it will be turned into woodchips.
Municipal spokesperson Brendan Elliott says the chips will be used in municipal parks, on municipal trails, and will be given without charge to interested residents.
Butler encourages people to take advantage of HRM's collection service as it puts the damaged trees to good use.
"It produces a product that can be used," he says. "And when you have larger pieces it takes longer to decompose, so mulching it makes sense."
Butler says hurricane-speed winds inevitably spread other kinds of debris throughout communities, and he says it's important to collect and properly dispose of it in the coming days.
"Sorting and seeing it recycled when possible is worth the effort," he says, adding especially when it comes to plastics. "If you don't pick it up and recycle it then it just enters and contaminates the ecosystem. We know now plastic just degrades into smaller and smaller pieces which then enter the food chain."
With about 80 per cent of Nova Scotia Power customers in the dark at some point because of Dorian's impact, surely a few batteries have been run dry in flashlights and gas cannisters emptied in camp stoves.
Butler says it's critical these materials are disposed of properly to keep toxins out of the landfill.
"There is no excuse now to not dispose of these things responsibly," he says. "The city and certain companies are making it easier to recycle and return these materials."
You can dispose of your household special waste at municipal mobile drop-offs or at the household special waste depot's facility in Bayer's Lake Business Park.
Also help keep waste out of the landfill by properly composting thawed food.
The province's Emergency Management Office says when in doubt, throw it out. But don't toss food if you don't need to. The information in this fact sheet helps determine the safety of your food.
If it doesn't pass the test, Butler recommends tossing out appropriate items in your municipal green bin or backyard compost.
"Composting food means it won't end up taking space and producing methane gas in a landfill," says Butler.
He says many sustainable practices during hurricane cleanup should be applied to every day life.
"These things are good practice after a hurricane and anytime," he says. "Storm or no storm, we waste too much."
Original story from halifaxtoday