Looking at the contents of the average grocery cart, it is no surprise that the World Economic Forum warns that there will be more plastic than fish by weight in oceans by 2050. From coffee bags to cheese wrappers, food and beverage packaging is a major contributor to plastic pollution. Scientists warn that the proliferation of plastics in the environment is creating a variety of health and ecological problems. Some companies are starting to recognize the need to act.
Nestlé estimates that it produced about 1.5 million tons of plastic in 2018. In April 2018, Nestlé committed to make 100 percent of its packaging reusable or recyclable by 2025. Nestlé CEO Mark Schneider said in the announcement, "Plastic waste is one of the biggest sustainability issues the world is facing today. Tackling it requires a collective approach. We are committed to finding improved solutions to reduce, re-use and recycle."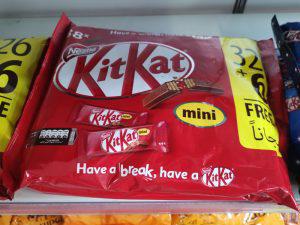 From 2020 to 2025, Nestlé will phase out all plastics that are not recyclable or are hard to recycle. And Nestlé will significantly raise the percentage of recycled plastics used in its water bottle lines by 2025. Starting in 2019, the company will begin to eliminate all plastic straws in its products. The newly created Nestlé Institute of Packaging Sciences will lead the development and evaluation of new sustainable packaging.
Nestlé also joined Loop, a subscription home delivery service for foods and household goods with reusable packaging. Spearheaded by TerraCycle, the project will deliver items to the consumer's front door in customized, durable packaging that is then collected, cleaned, refilled and re-used. Nestlé will participate in the project through its brand Häagen-Dazs Ice Cream in New York City, thereby joining other consumer goods producers such as Procter & Gamble, PepsiCo and Mondelēz International. Mondelēz International joins the platform with its Milka brand of biscuits, cakes and sweet snacks as part of its commitment to making all packaging recyclable by 2025. The commitment also includes eliminating 65 million kilograms of packaging material worldwide and sustainably sourcing all paper-based packaging by 2020. Acknowledging the role consumers play in a complete recycling system, Mondelēz also aims to provide better recycling information to consumers by 2025 with clear instructions for its packaging.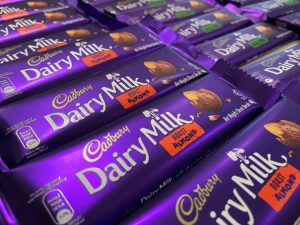 "Plastic waste and its impact on the planet is a broad, systemic issue that our consumers care deeply about, and which requires a holistic response. Together with partners from across the industry, as well as public and private entities, we can help to develop practical solutions that result in a positive environmental impact," says Rob Hargrove, executive VP of research, development, quality and innovation at Mondelēz.
Unilever — owner of brands such as Ben & Jerry's, Lipton and Dove — purchases over 2 million tons of plastic a year. The company committed to meeting various packaging goals by 2025: making all its packaging recyclable, compostable or reusable; using 25 percent recycled plastic in its plastic packing, and halving the waste associated with the disposal of its products. Unilever plans to achieve their goals by developing new processes and technologies such as CreaSolv, which recycles high-value polymers from used tea sachets to make recyclable plastic packaging.
The commitments from these companies come amid growing public outcry over the proliferation of plastics in the environment. After an exposition finding plastics from Nestlé, Unilever and Colgate in a popular diving spot in the Coral Triangle, Abigail Aguilar, campaigner for Greenpeace Philippines, says, "If big companies such as Nestlé and Unilever don't respond to our calls for reduction in single-use plastic production, these places of 'paradise' like Verde Island Passage, will be lost." A 2018 report from the Global Alliance for Incinerator Alternatives found Nestlé and Unilever were the brands most responsible for plastic pollution in the Philippines.
Several public laws are taking steps to reduce plastic waste. Most notably, in October 2018, the European Parliament voted for a ban of 10 single-use plastics by 2020. By 2025, the proposition mandates a 25 percent reduction of plastics for which there is no current practical alternative and that 90 percent of beverage bottles will be recycled.
One option companies have for reducing plastic moving forward is plant-based biodegradable packaging. NatureWorks uses corn to produce a biodegradable industrial resin or polymer in the form of polylactic acid (PLA). The polymer, Ingeo, can be used to make products such as compostable coffee capsules and yogurt cups. However, waste administers and experts have found that products made with Ingeo are often not fully compostable or recyclable.
It is important to note that biodegradable materials will not break down in landfills. An increase in the use of biodegradable packaging must be accompanied by more composting infrastructure.
original story from greenbiz