If you want to know what types of
junk removal
tasks we help our customers with, here's a quick list!
Junk removal
is one of the most common tasks of any household. Whether you own a small two-bedroom apartment or a large bungalow, it's imperative that
trash is removed
on time, always. There are many key benefits of
timely rubbish disposal
.
The cleanliness of your living environment:
De-junking your home
allows you to live in a clutter-free environment. You don't have to worry about cleaning it all the time because there will be absolutely no debris lying around.
In order to make sure that your living area stays clean and less cluttered, it's important that you hire a junk removal company. A professional junk removal service helps residents to get rid of different types of junk including heavy-duty waste lying around the house. This way of getting rid of clutter ensures that the entire place is very neat and clean altogether.
Decrease in the risk of pests infestation (to some extent):  Since most of the unwanted goods lying around your home come in contact with water, either directly or indirectly; it's bound to create an environment where pests and bugs will grow. 
Once they start thriving inside your living area, there will be no stopping them from making matters worse for you. This increases the risk of infestation which can lead to a severe health problem as well. However, when you have the decluttering done on time, you do not run that risk.
Improved indoor air quality:  When you live in a house that is neat and clean, the air quality inside your living area improves drastically. It's a common notion for most households to keep their homes very well-ventilated so as to improve air quality. However, when it comes to junk, the term 'out of sight out of mind' aptly fits the situation.
This actually leads to the accumulation of dirt and trash which can cause immense damage in every sense possible. In order for you to maintain good indoor air quality at all times, make sure that junk clearance service is used at home.
Increase in property value:  Property value increases once the house is spacious enough with minimal clutter lying around. This means that if you are planning to sell your house any time soon, you need to get rid of all the unwanted junk in your house. With a clean house and a well-maintained house, you can obviously charge the potential home buyer more.
Removal of hazardous waste: You cannot measure how harmful some types of trash are until you remove them from your home area. Certain things, when left alone can lead to serious health issues as well as environmental hazards. If not removed on time from your premises, it increases health risk. Medical or chemical waste requires a thorough junk cleanout. It requires dedicated and professional cleaners to do it efficiently.
Types of

Junk Removal

We Do at Haultail®:
There are many types of junk that people have to deal with in their day-to-day lives like
furniture removal services
.

While it may be easy for some of them to get rid of it, the reality is – it could be quite cumbersome for many. At Haultail®, here are the different types of scrap that we deal with:
1. Furniture or Wooden Junk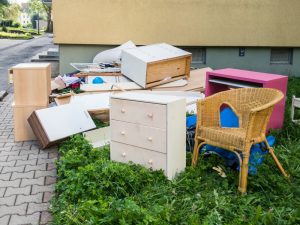 Removing old furniture is a common practice among U.S households. But how exactly can furniture or wooden waste be removed with ease? It's important to know that there are two different ways to get rid of wooden or old furniture. 
The first option is by hiring Haultail® full-service junk removal which has the expertise and knowledge on how to tackle it. We will pack your item in their truck after careful evaluation, and then send it off to be recycled at the recycling facility.
The second way is by arranging for on-site pick up of the old furniture or wooden junk. This is an easy way to get rid of old furniture since you will only need to call us as we deal with it day-in and day out. You can even donate the unneeded junk clutter to a nearby charity or a shelter home. 
To do the same, Haultail® is at your service. You can register yourself on our app, create a job and the Haultail® junk removal app will assign a suitable professional trash remover.
Construction waste contains all the trash you will find during the construction process. This includes wood, drywall, nails, stones, and other such things.
Challenges of removing construction debris – 
Few challenges in

getting rid of construction waste

are that it is highly saturated with water. It's hard to handle junk that has been soaked in water as you can never know when the junk might collapse or cause any sort of damage to property. 

Another difficulty is due to the fact that different parts of junk tend to have different materials. Such as metal and wood etc. Proper segregation is required at all times, but it can be very daunting with mixed waste.
However, with Haultail® at your service, you don't have to worry about anything. Our junk clearing pros will take care of your junk removal needs, end-to-end.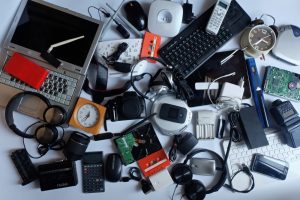 E-Waste includes everything from TVs, phones to laptops. It is one of the most common junk we come across and it's also a highly toxic one for the environment.
Challenges in removing e-waste –the first challenge in dealing with E-waste is that it's not only bulky but also contains different types of junk. You cannot remove it with just a few simple steps.
For example, removing cell phones from E-waste requires a certain technique so as to avoid damage to the item. And, only an expert service like Haultail® can make it seamless for you. All you need to do is – create a job on the Haultail® app and we will assign a pro junk removal expert to your home.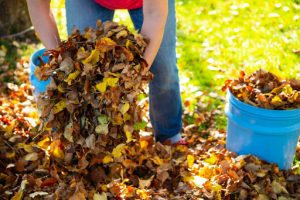 Yard waste removal is also a common term that we hear on a regular basis. But how should you go about getting rid of it? It's important to know that yard trash contains dry leaves, grass clippings, weeds, and other similar types of materials. 
So you need to work on removing this yard junk in an appropriate manner. You can get rid of it in multiple ways depending upon your requirements, budget, and preferences. 
Hand-push blowers are used to blow the grass clippings away from other more important stuff. In fact, this is a very effective way to get rid of the yard's unwanted items but you have to do so manually. But once the junk is accumulated, how will you dispose of the waste? 
The next option is hiring a professional yard rubbish removal service like Haultail®. This will involve you contacting us as we have the required experience and expertise in dealing with removing the waste in the yard. We can easily remove it, dispose of it without much trouble.
You can opt to call Haultail® any time. Haultail® is a platform that will allow you to schedule junk removal services in just easy steps. It's an easy way to get rid of yard waste as it has already listed all the professionals who are available in your area and the contact information of each professional is also provided.
If you are looking to discard your garbage, then it will be fairly easy, usually. And, it becomes easier when you have the garbage, particularly wet waste and dry waste properly segregated. This will allow you to dispose of garbage appropriately where it becomes easy to recycle it. 
There are different types of garbage:
Dry Garbage:

It includes all the things that are not wet to touch. For example paper, cardboard boxes, plastic bottles, etc.

Wet Garbage:

It comprises foods and its packaging such as milk cartons, butter tubs, and other sorts of food trimmings. It also contains kitchen waste in the form of vegetable and fruit peels, eggshells, etc.

Hard Garbage:

It contains everything that is hard to move and has a lot of weight. Such as furniture, toys, bikes, etc.
To remove all these
types of garbage waste
, you must try Haultail®. We offer a hassle-free way to get rid of the garbage and also allows you to schedule our
professional junk removal services
in your area easily. So next time you're planning to have some fun, just use Haultail® for the best garbage removing experience!
6. Foreclosure Cleanouts
Foreclosure junk is the waste that comes from households whose tenancy is ending and are leaving their homes, and need to have the house cleared off the waste. Many tenants want to ensure that they leave a
decluttered home
before they shift. Ideally, foreclosure cleanouts involve – removing wooden waste, furniture, bathroom fixtures, electronics, etc. 
But most of the time, you cannot dispose of these things on your own. Getting trash removal professionals like the Haultail® to do it for you is difficult and requires a lot of research. So if you want to clean out a foreclosed home, then Haultail® is the best platform available for you. It will provide professional help from start to finish while disposing of unwanted items.
Haultail® will provide expert junk removal pros who can come and help you do foreclosure cleanup without any hassle at all. The best part about Haultail® is it is the one-stop solution for everything related to junk removal services!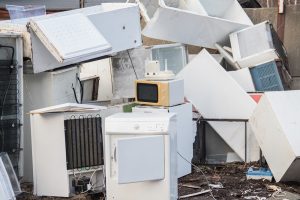 These are the things that have been already removed from your house and now you want to dispose of them in an appropriate way. It contains old refrigerators, microwaves, washing machines, etc. and these items must be recycled properly so that there's no harm to the environment.
Appliance waste management is a separate type of job that should be taken care of by experts. It involves proper handling, packing, and ensuring that these appliances are dumped at relevant dumping yards.
If you want to get this work done properly, Haultail® is your perfect platform to get started with. It will provide you with a professional crew who will help you discard all your appliances with ease, and do it all at an affordable price!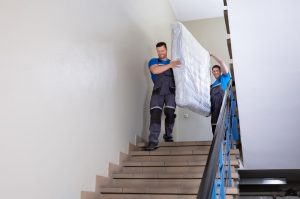 If you have any old mattresses in your house then Haultail® makes it easy for you by assigning professionals who can help you remove it. Mattresses are usually very hard to move, therefore difficult to get rid of, so if you want to do this task without any delays then Haultail® can be your answer. It will not only help you assign delivery pros who can pick up the mattress from your house but will also cost you less.
Remember, all that you need to do to declutter your home is to use the Haultail® app. We are always here to help. You can also contact Haultail® junk removal service today on 1-(800) 615-1150 or email us at [email protected]
To know more about what we are upto, feel free to follow us on social media today! Twitter, Facebook, and Instagram!