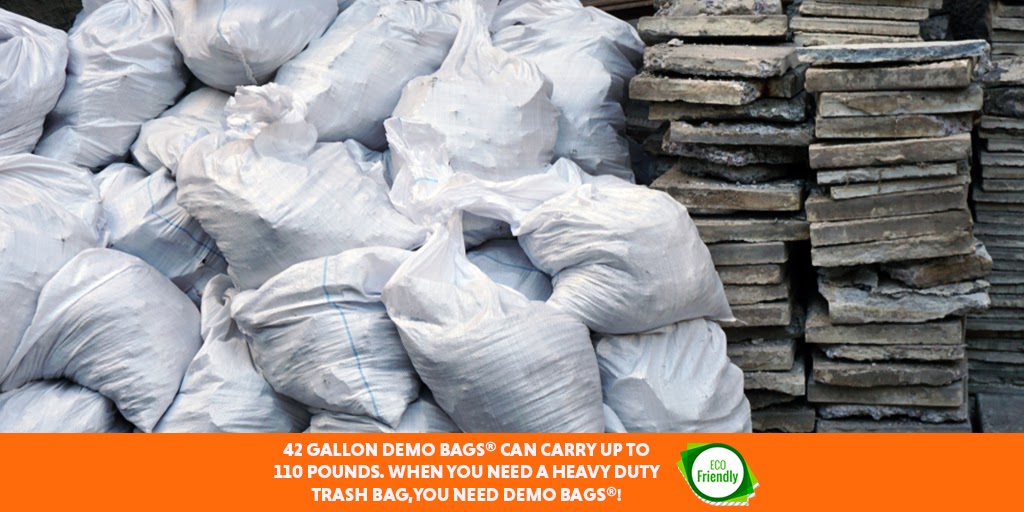 Important! You can now get the strongest woven contractor bags. Remove your junk, haul unwanted items and carry trash with ease.
Whether you're involved in gutting a house or
cleaning your yard
, a large durable
woven contractor bag
is necessary. What's more necessary is that the bag is durable and strong. Because a
trash bag
that tears or rips open while discarding junk is a waste of money. Demo Bags® is easily the best option out there in the market. It comes in different sizes, can hold up to 110 lbs, and will certainly help you do the job.
But before you buy them, let's read a few frequently asked questions related to contractor bags in general:
Frequently Asked Questions on Woven Contractor Bags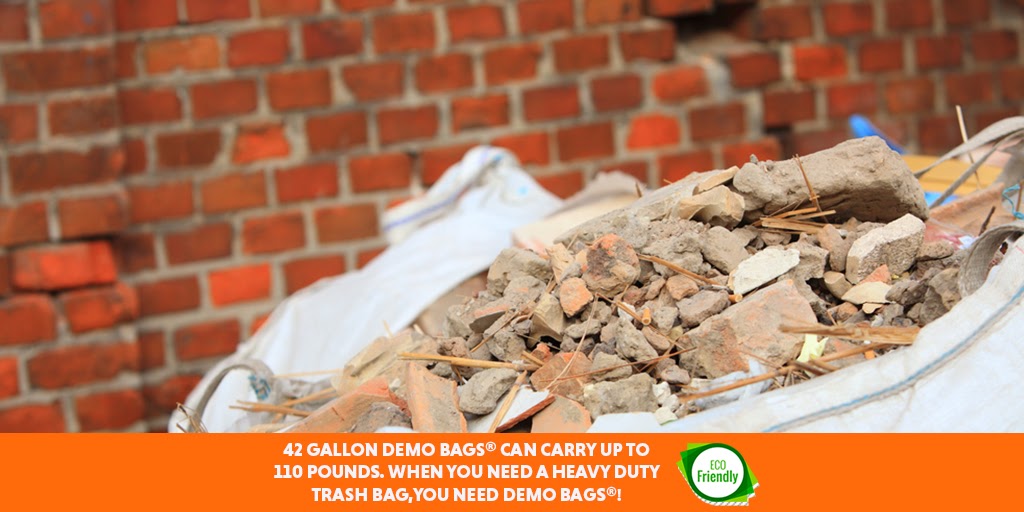 What can you use these bags for?
Both trash bags and contractor bags can help you remove all kinds of waste from your home. But contractor bags are stronger and are often used for heavy-duty items. With them, you can get rid of household waste, glass items, construction junk, wooden waste, broken tiles, nails and even concrete. However, for sharper items, you need to maintain adequate safety measures. Although Demo Bags® are 7 mils thick and can easily carry nails without harming the hauler.
What Weight Does a Typical Contractor Bag Carry?
These are available in different sizes and can carry different weights. A typical contractor bag can carry up to 4-5 times more gallons of waste than a trash bag. For example, a Demo Bags® holds around 42 gallons / 110 lbs of weight.
Are Contractor Bags Recycled?
Yes, a few contractor bags are recycled. However, for that, the bag needs to be recyclable, and not all of them are made up of recyclable material. Demo Bags® is created using 100% recycled plastic and making it the most eco-friendly bag.
Demo Bags® – The Contractor Bags That Just Work!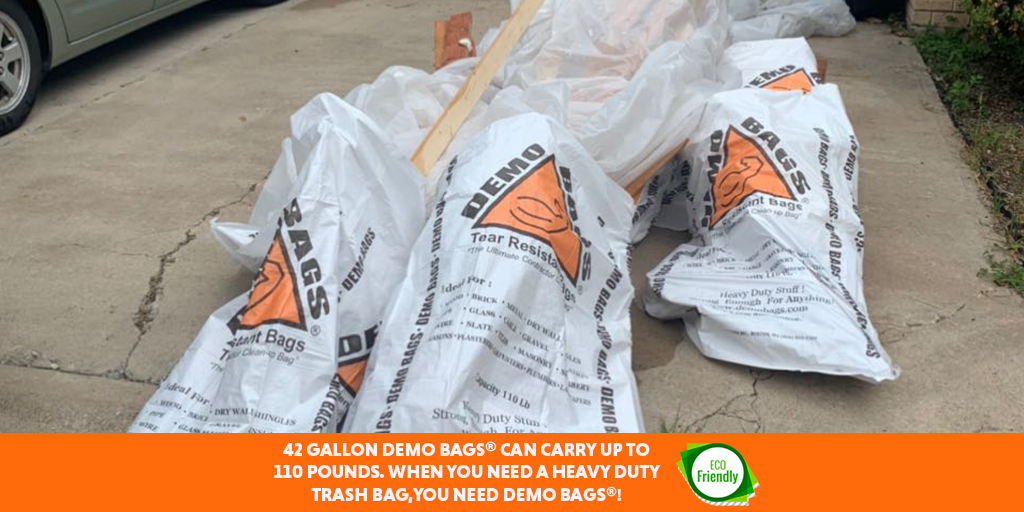 Demo Bags® – that's all it takes to have a smooth hauling and waste removal at your place. These are inexpensive, yet the most reliable product in the industry. The amazing polypropylene fiber makes them 3-5 times stronger than competitors without costing a lot. 
So, don't waste your hard-earned money on less reputable contractor bags out there. Grab a box of Demo Box® online or from a local retailer now. Buy NOW!