If your new year's resolution is to do your bit to save the world this year, our guide to zero-waste travel will help line your sustainability goals up with your travel bucket list. Choosing to reduce, reuse, and prioritise eco-friendly modes of transport are easy ways we can help to preserve the beautiful planet we all enjoy exploring so much. Best of all, making the effort to travel more sustainably isn't just great for the Earth – it's often better for your wallet, too.
First things first – what is zero waste, and what does it mean for travellers?
Zero waste means sending rubbish to landfills as well as making as little waste as possible in terms of gas, electricity and water. This is especially important if you're travelling to areas with water shortages like Cape Town, or with limited infrastructure such as the Annapurna Circuit in Nepal. Reaching absolute zero waste isn't always possible, but with these strategies you can get pretty close.
How to 'Reduce' and 'reuse' your way to zero-waste travel
Buying brand new things that you might only use once or twice increases production, clutters up your cupboards and is a waste of cash. Instead of a pre-shopping holiday spree, limit waste by using what you've already got. For example do you really need a new designer bikini for every day of your holiday, or is last year's one still going strong?
Write a packing list. Work out exactly what you're likely to need – e.g. five T-shirts, a dress shirt, two pairs of shorts – and work from there. As well as stopping you from over-packing, it also reduces the urge to go wild when you hit the shops.
Audit your clothes. Before heading to the high street, do an inventory of your wardrobe to find out what hidden gems are lurking inside. You might be surprised.
Shop sustainably. If you do need some new clothes, avoid fast-fashion chains. Look for second-hand bargains in vintage and charity shops or invest in good quality new pieces that will last you for years.
Borrow what you don't have. There's no point buying something brand new if it's just going to collect dust when you get home. If you're heading off on a camping trip, see if any mates will loan you their tent. Same goes for snorkels, Go-Pro style action cameras, and even rucksacks.
Don't buy souvenirs. Your phone camera and a crisp new journal will give you much better memories than a tacky souvenir bought from a tourist shop. Avoid buying things for the sake of novelty, and spend more time capturing the moments that made your heart sing instead.
Must-pack products for reducing plastic waste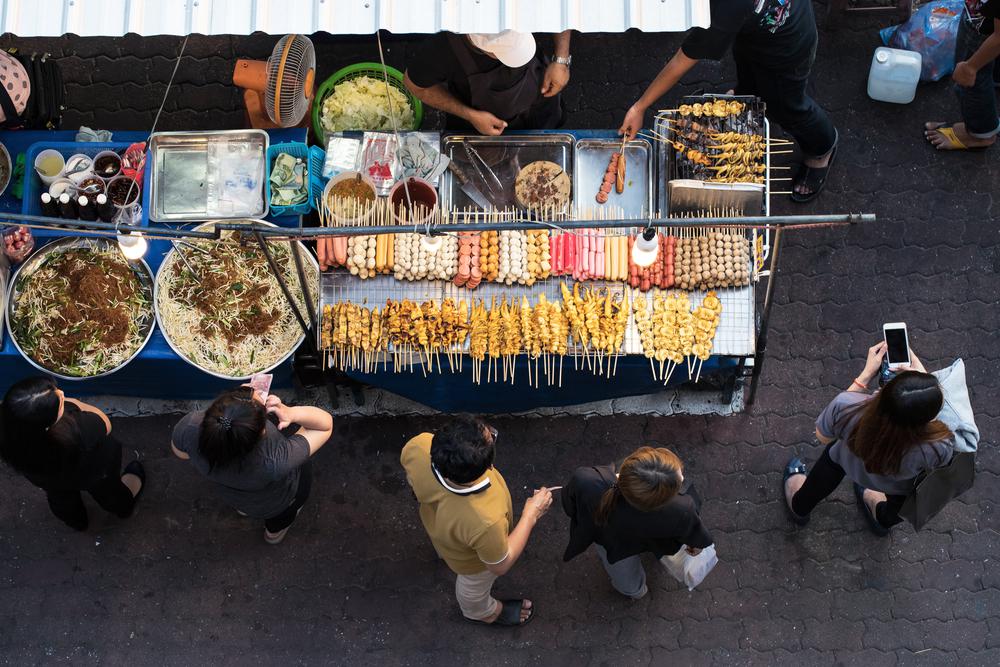 reusable cutlery set helps to cut down on those single-use forks and spoons.
A reusable straw. Made from long-lasting materials like steel and bamboo, these often come with a pipe-cleaner to keep them clean. They're great for sipping on healthy superfood smoothies, but we won't tell if you use them for fast-food soda and fishbowl cocktails at a Thai full moon party.
A water bottle. Staying hydrated is super important, especially in hot countries. Top up your own water bottle at fountains with safe drinking water instead of buying expensive and wasteful plastic bottles.
A LifeStraw. This miracle-working straw is a godsend in countries where tap water isn't potable. Its internal filter gets rid of bacteria, parasites, chlorine, pesticides and other nasties to give you clean drinking water.
A canvas tote. A foldaway bag means you won't be caught short by plastic bans in places that have them, and helps to reduce plastic consumption in places that don't.
Tupperware containers. A couple of those snap-close takeaway containers from your local Chinese or Indian restaurant make great travel companions. Use them to bring leftovers back to your hotel to reduce food waste, and to pack healthy lunches for day trips.
Zero-waste toiletries. Pick up some solid shampoo and conditioner bars and you won't need to worry about carry-on liquid limits. It also means you don't have to crack into those single-use toiletries you find in most hotel rooms.
Think about your impact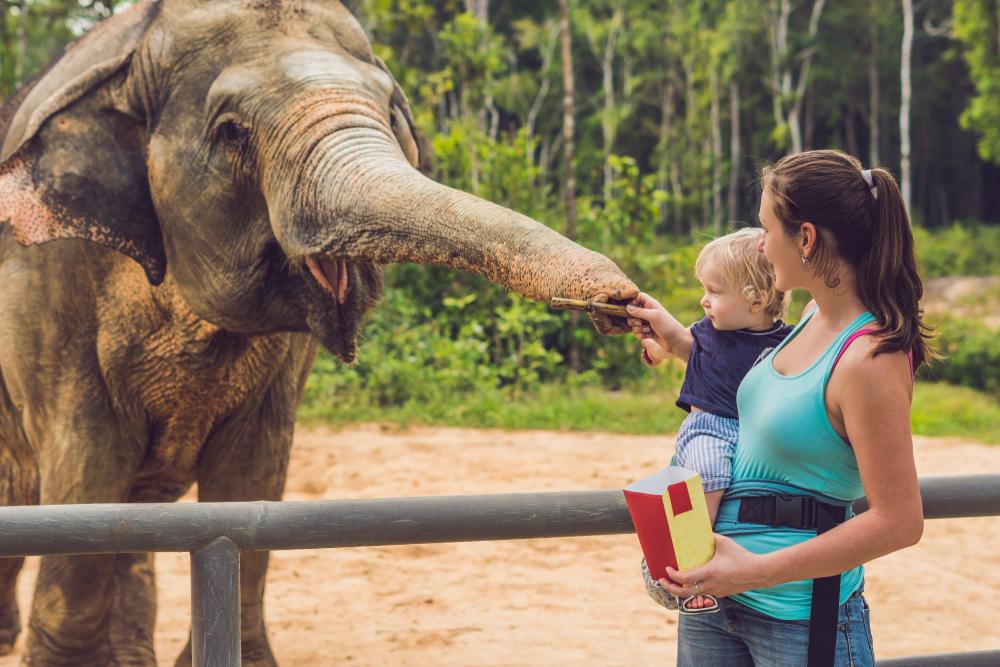 Sustainable travel isn't just about environmental impact – it's also about the effect you have on communities and wildlife.
Avoid over-touristed destinations. Places like Venice, Barcelona and Santorini struggle with the sheer number of visitors. Go off-the-beaten path instead – your tourist money will make a bigger difference in lesser-known destinations, while reducing overcrowding in the big-ticket places.
Add sustainable destinations to your travel list. Single-use plastic bans, eco-friendly transport initiatives and a focus on preserving local culture are a few ways that some destinations are tackling sustainability. The Sustainable Destinations website is a great place to get your wanderlust fix.
Do your research before taking part in voluntourism or animal-based attractions. Helping out in a foreign orphanage and rubbing shoulders with local wildlife might sound super wholesome, but that's not always the case:
In some countries, orphanages are run as a tourist cash-grab. Even if you find a legitimate one, it's distressing for the kids to have people constantly coming and going
Many animal 'rescue' organisations and sanctuaries – especially ones that let visitors ride on or snuggle up to wild animals – aren't as ethical as they seem. Lions and tigers are often sedated, and may have their teeth or claws removed, while elephants go through a horrendous training process to allow humans to ride on them
Choose sustainable transport
While emission-free travel isn't always possible, there are ways to limit your environmental impact.
If possible, try to walk or use public transport instead of hopping in a taxi. Hiring a bike is a great way to discover new places – as well as being zero-emission it also gives you a great cardio workout, so it's healthy for the world and your body.
Did you know Skyscanner can help you to find the greenest flights? When you search with us, we highlight the greenest choices and how much less CO₂it omits on average. Just look for the green leaf logo when booking your flight.
This article was originally published on skyscanner.com