Celebrate the holiday with these delightful, low-fuss dishes.
After cooking three meals day after day for an entire year, no one feels like spending hours in the kitchen whipping up an Easter feast, but eating handfuls of chocolate eggs and jelly beans doesn't feel quite right either. These easy Easter dinner recipes, most of which come together in an hour or less, are for those of us who are tired of cooking, but still want to celebrate the day with a delicious meal.
1. Roasted Salmon With Peas and Radishes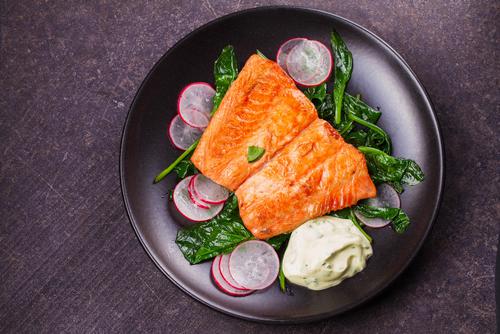 This 15-minute salmon dish from Kay Chun is like a breezy spring afternoon on a plate. As the salmon roasts, the peas and radishes simmer on the stovetop in a light sauce of brown butter, capers, miso and mustard. And readers love it: "This is the most delicious meal I've cooked since the stay at home order, and that's saying a lot since I've cooked every meal."
2. One-Bowl Carrot Cake With Tangy Lemon Glaze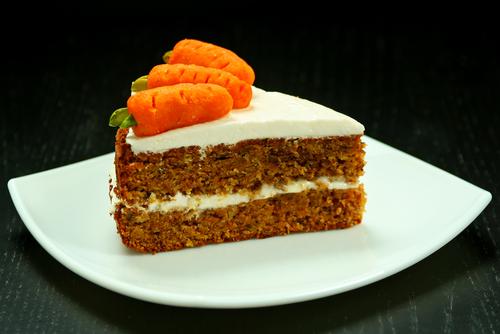 Leave your mixer in the cabinet: This tangy, moist carrot cake from Yossy Arefi comes together in a single bowl. Some readers have added chopped crystallized ginger and ground ginger for a bit of a kick, and, if you're running low on carrots, you can even substitute in grated apple or sweet potato for some of the carrots.
3. Spring Pasta Bolognese With Lamb and Peas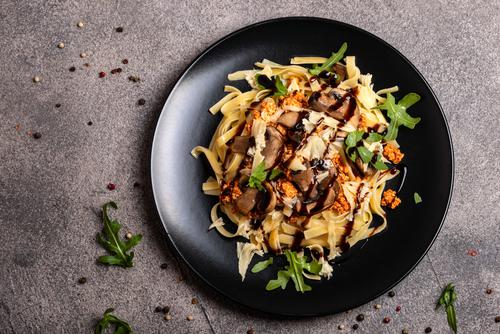 If roast lamb typically graces your Easter table, but you're looking for a more casual recipe this year, this beautiful pasta dish from Kay Chun is an impressive option. It combines ground lamb with spinach, peas and lemon for a springtime version of Bolognese bianco, or white Bolognese.
4. Roasted Carrot Tart With Ricotta and Feta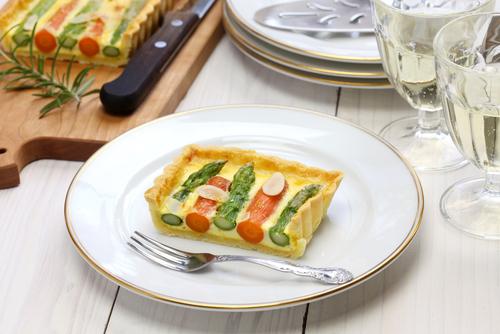 Great news: This stunning vegetarian tart from Sue Li is made with store-bought puff pastry, so it comes together in one hour. This recipe calls for carrots — use rainbow carrots if you can find them — but it works just as well with onions, parsnips, beets, zucchini or pumpkin.
6. Rosé Cooler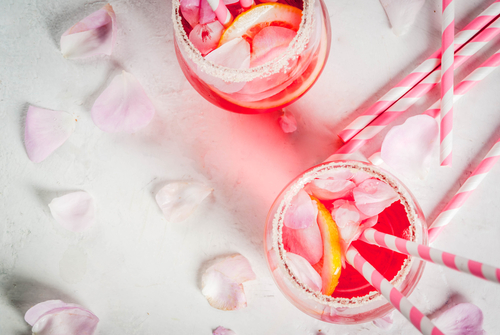 Raise your glass to spring with this refreshing five-ingredient wine cooler — remember those? — from Rebekah Peppler. All you need is a bottle of rosé, lime juice, soda water and fresh thyme sprigs. One reader made a batch of these in a pitcher, allowing the thyme sprigs to sit in the mixture for a few minutes before straining them out, and it was such a hit she had to make a second batch.
6. Spiced Lamb Chops With Fennel and Cucumber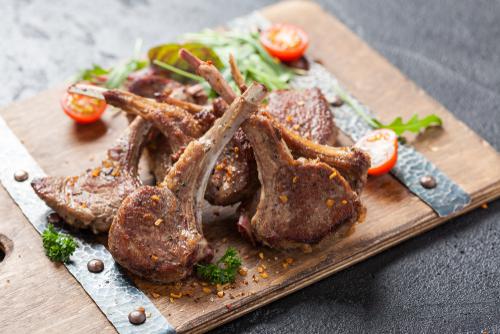 Here's another simple option for those in the must-have-lamb-for-Easter camp: This Alison Roman recipe involves searing quick-cooking chops with plenty of black pepper and fennel seed, then serving them with a cold and crunchy cucumber, fennel and shallot salad. Serve alongside roasted potatoes for a hearty meal.
7. Vegan Ramen With Charred Scallions, Green Beans and Chile Oil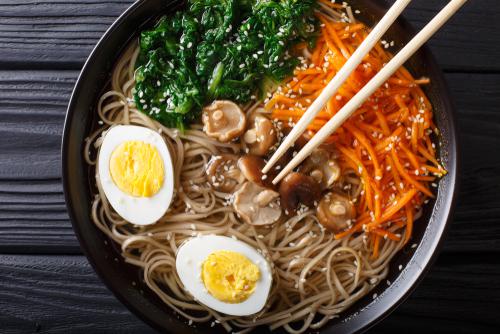 Hetty McKinnon adds charred scallions and green beans to a pile of unassuming ramen noodles, transforming them into a meal that is holiday-worthy. If you can get your hands on ramps, use those in place of the scallions; they're a lovely nod to the season.
8. Potatoes au Gratin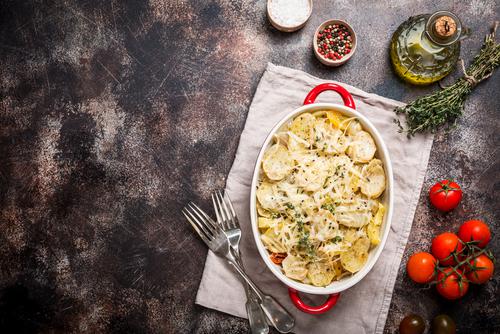 Scalloped potatoes look fancy, but this Mark Bittman dish is decidedly not, and it's a fine accompaniment to ham, lamb or pork. You can use either Yukon Gold or russet, but stick with one or the other because the mixture won't cook evenly otherwise. Feel free to tuck fresh or dried thyme or rosemary between the layers of potatoes if you have them.
9. Curried Roast Chicken With Grapefruit, Honey and Thyme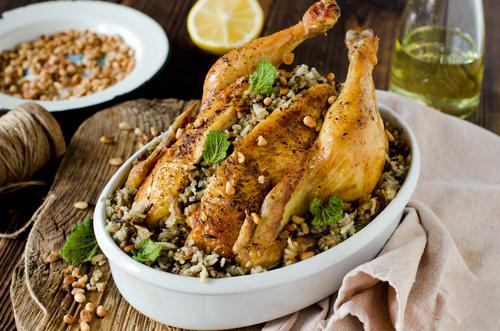 This Colu Henry recipe takes roast chicken to another level with minimal effort. Just whisk together grapefruit juice, honey, curry powder and thyme, then spoon the mixture over the chicken before sliding it in to the oven. One reader smartly added fingerling potatoes and whole garlic cloves to the pan during the last 30 minutes of cooking for a smart side dish.
9. Pressure Cooker Kalbi Jjim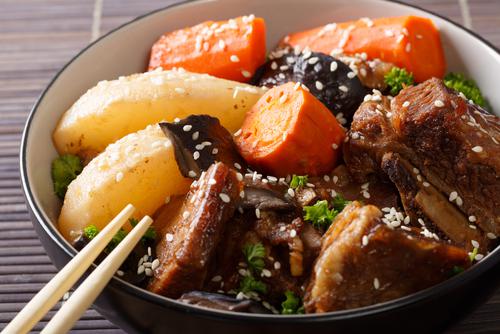 Kalbi jjim is a Korean long-braised, salty-sweet short rib and vegetable dish that is traditionally made for special occasions, but in this version from Kay Chun, an electric pressure cooker makes it possible in just over an hour. Make a pot of rice, and you've got a spectacular meal.
10. Lemony Orzo With Asparagus and Garlic Bread Crumbs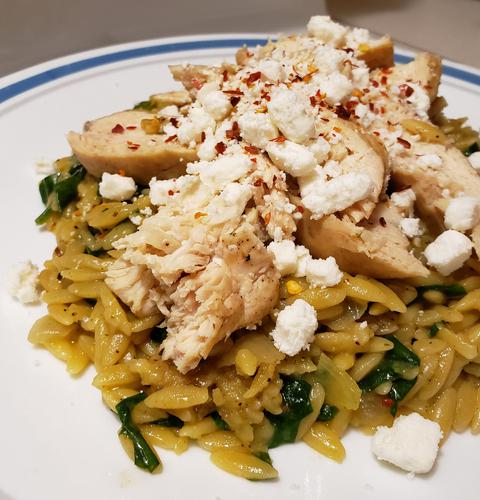 Ali Slagle's lemony orzo with asparagus has more than 2,000 five-star ratings, so you know it's going to be good. Serve it as vegetarian main or as a side dish for roast chicken, pork or lamb.
11. Rhubarb Crisp
It's the season for rhubarb, and Mark Bittman's dead-simple crisp is a great way to cook with it. You can substitute strawberries for some of the rhubarb if you're a fan of that traditional combination.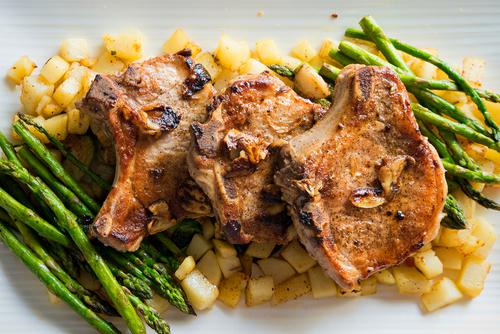 "Lawdalmighty, this was delicious!" wrote one reader about these 25-minute salty-sweet pork chops from Samantha Seneviratne. What more is there to say? Serve it over creamy polenta and alongside something crisp and green like steamed asparagus or snap peas.
13. Spaghetti and Fried Eggs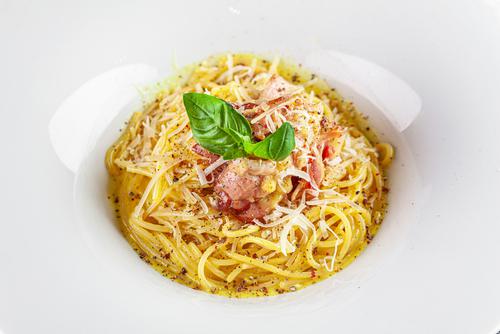 Eggs may be the only thing that make it Easter-worthy, but, for the truly exhausted, we present Mark Bittman's spaghetti with fried eggs. All you need is spaghetti, four eggs, olive oil, garlic and Parmesan. Sprinkle with fresh spring herbs for a little color.
14. White Beans With Radishes, Miso and Greens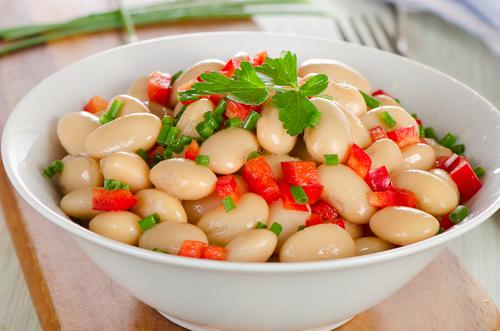 This warm vegetarian bean salad from Colu Henry is, as one reader put it, "a perfect spring dish." The creamy beans, the salty miso, the zingy radish and arugula and the tangy citrus work together for a perfectly balanced party on a plate. You can also make it with chickpeas if that's what you have on hand.
15. Atlantic Beach Pie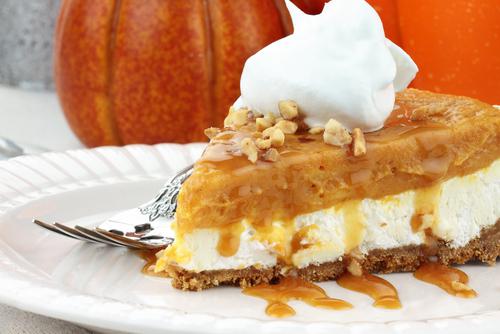 This ridiculously easy citrus custard and Saltine cracker crust pie is named for a lazy beach town on the barrier islands of North Carolina. I adapted it from Bill Smith — the chef at Crook's Corner, a Chapel Hill, N.C., restaurant that specializes in Southern comfort food — and it's a big reader favorite. Ritz crackers work for the crust, too.
16. Shakshuka With Feta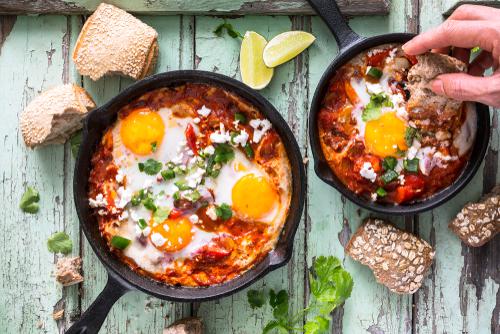 With more than 9,000 five-star ratings, this one-pan, egg-tomato-red pepper dish from Melissa Clark is a sure thing. Serve it for brunch or as a vegetarian dinner, and always with good bread.
17. Oat Milk Chocolate Pudding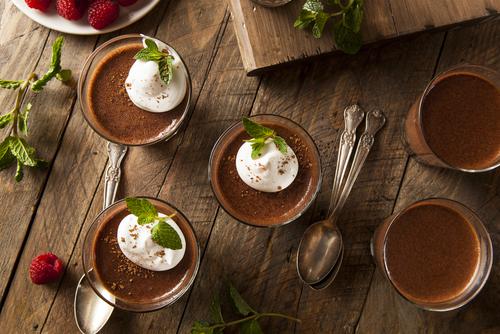 This 15-minute vegan chocolate pudding from Ali Slagle is inspired by a recipe from the cookbook author Alice Medrich, in which she uses both cocoa powder and chocolate to create deep flavor. Sprinkle the finished puddings with flaky sea salt, cinnamon or chili powder, or top with a swirl of nondairy whipped topping and colorful sprinkles.
18. Potato Salad With Dijon Vinaigrette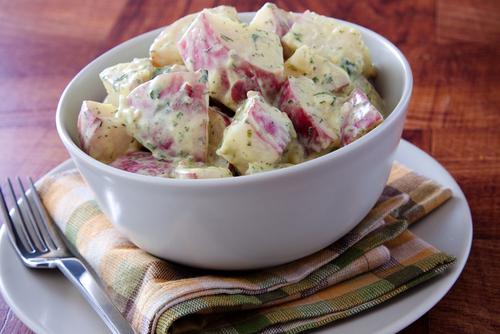 A classic French potato salad is delicious served at any temperature, and this one from William Norwich makes quite the sidekick to any roast meat or chicken. Bonus: The flavors get better and more complex with time, so this is the ideal make-ahead side.
19. Roasted Carrots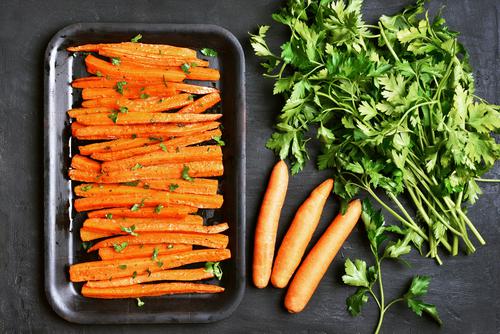 The mild bitterness of thyme and oregano complement the sweetness of the carrots in this super easy, five-ingredient recipe from Martha Rose Shulman. If washing sticky, caked-on sheet pans makes you angry, line it with aluminum foil or parchment.
20. Garlic Shrimp With Peas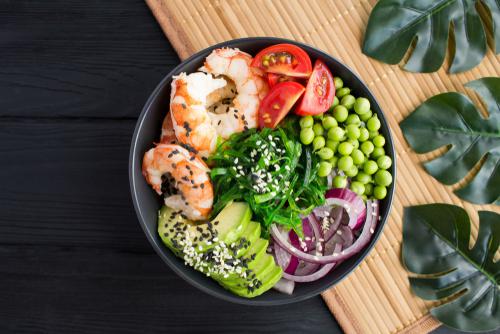 This recipe from Martha Rose Shulman calls for making a simple shrimp broth, but skip it if you don't have the time, and substitute with chicken or vegetable broth. If you use frozen peas, skip the simmering in Step 3, and just add them in Step 4 as per the instructions. Serve over piles of fluffy white rice.
21. Slow Cooker Pot Roast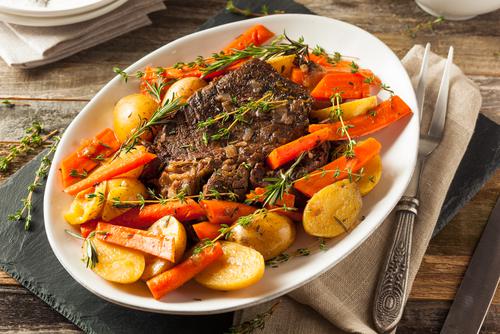 "Husband says this is the best pot roast he's ever had!" one reader wrote. This takes a good eight hours to cook, but the prep is minimal and the lengthy braise is done in a slow cooker, so you can leave the house to enjoy the warmer weather. When you return, sun-kissed and windblown, dinner will be ready.
This article was originally published By Margaux Laskey, nytimes.com