An Easy Junk Removal Checklist Before Fall
Summer is officially over and we are now into Fall. It's a great time for
junk removal
at your home or office to prepare for winter and the upcoming holiday season. However, if you're thinking about where to start, this is the article you need to read.
You see, as the weather gets colder, you may want to get rid of old clothes, unwanted blankets, etc., and many other items that clutter up your space. And, this article contains a simple checklist that will help you remove junk and only have the necessary items. 
Let's begin…
1. Items that are biodegradable or non-toxic
There are many biodegradable products in our homes that we can get rid of. Some of them are:
Newspapers and magazines

Books and manuals you don't need anymore

Wood, Leaves, and cotton with no glitter or foil coatings
Non-toxic items that can be removed include empty paint cans, plastic containers (such as yogurt pots), empty glass jars, etc. Just gather everything that's both biodegradable and non-toxic from your house and prepare to dispose of it. To do the disposal, you can rely on Haultail® junk disposal services that are professional, reliable, and affordable.
2. Get Rid of Your Summer Clothing & Shoes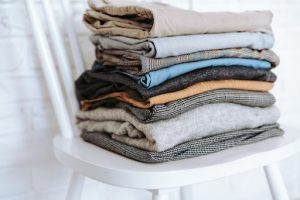 Once the winter kicks in, you would no longer require those summer clothes that don't fit well or you don't want to wear anymore. You can store them away or get rid of them. It would be a waste of space if you keep on hanging your summer clothes inside the closet especially when you're not using them. However, if you do not live in a place with a colder temperature, then just review the summer clothing you wish to get rid of.
Just make a note of the inventory of summer shoes like flip-flops, tank tops, slippers, and shoes you have and if it has something you don't wear often or is too worn out, then either dump them or donate to a relevant charity. Haultail® can drop your clothes at any local charity of your choice.
3.  Dispose of the Food Waste
Food waste like fruits, vegetables, and eggshells that have expired can also be thrown away with your regular trash. Just dispose of the expired food products in the trash bag and you're good to go. If you have too much food waste to dispose of and it has not expired, then consider donating it to local charities that require food donations.
Rearrange your grocery supplies at your home such as baking supplies, breakfast, fast food, etc. so that you know what you don't use and discard it. You can even consider giveaway food unexpired to local charities or orphanages that require food giveaways.
4. Remove Your Unwanted Summer Garden Items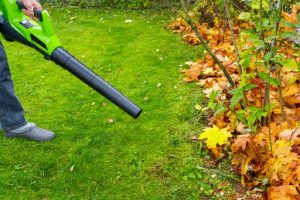 During summer, you can plant lots of flowers or vegetables in your garden space. During the Fall season, it's time to take down some of those things. You can give away your flowers and vegetables to local charities or orphanages. This is a great way to start the new season in the garden while helping other people out at the same time. Your plants are still alive so consider distributing them to someone else who may need them instead of throwing them away.
You can properly prepare for the gardening junk removal by arranging the right equipment in advance. Also, prepare to get rid of all the stuff that you don't need anymore by clearing out dead flowers, dried leaves, and twigs using a rake or shovel.
4. Declutter / Organize the Garage
This Fall, you can also take care of your garage. You can't have too much junk lying around that will make it difficult to park your car or even reach for things you need. You may also want to look at the supplies in the garage and reorganize them so they are easily accessible next time you need them.
Be sure to check out your garage if there are any items you used once but no longer need. Set up a bunch of bins in the garage for recycling, donation, disposing of, etc.
5. Declutter Toys and Games
If you have toys that your kids do not enjoy playing with, then you can dispose of them too. You can also check your kids' games and see which games you don't play anymore. If it's not a console game that is popular enough, then consider getting rid of it. You can either give it away or sell it for extra cash if you think it's still valuable.
What you can also do is – involve the kids in the process of removing the toys. Encourage them to assist them in the process, especially if you are donating the toys. This is the perfect age to teach the joy of giving back.
6. Declutter the Office / Desk Areas
You can also use this time to clean up your desk areas where you can find lots of paper clips, rubber bands, pads, and pens that are not being used anymore. If you have lots of papers lying around because you haven't sorted them out yet, then better do it now.
7. School & Office Supply
As kids prepare to get back to school, you will find crayons, coloring books, and other school supplies that may just be laying around. This is when you need to clean them up so they don't take up too much space in your home anymore. Go through the entire stationery, bags, old books, etc., and get rid of what you don't need anymore.
Again, you can consider donating them to local charities instead of throwing them away because some other kids might find them useful.
8. Blankets and Towels
For this, you have to do a
deep clean of your closets.
Go through all the blankets and towels that are old or stained. You may certainly keep some of them, but consider donating the rest so people who need it will benefit from it.
You would need to have this sorted out before the weather turns cold. You can wash and fold all your blankets and towels so you can easily access them when needed. If you are short of good blankets, then you can consider buying new ones to help you through the cold and wintery season.
9. Arrange the Winter Accessories Checklist
You can also rearrange your storage area for all the accessories you plan to use in the coming winter season. It's time to open up those winter boxes and place all the items where they should be. You may want to check out if you still have gloves, hats, and scarves that are in good condition because it will be a waste of money to buy new ones when you already have them at home.
The best thing to do is – organize them well so it will take less time to find them when you need them. This winter, you will definitely have cozy and warm seasonal accessories when it's time to stay inside the house or go out.
How Haultail® Can Help You with Your Fall Clean-up?
Haultail® is a leading same-day delivery services company, specializing in on-demand shipping of items across the United States. 
If you are looking to declutter your home or office this Fall, here's why you need to hire Haultail® at your service:
We come to you, pick up the items and deliver them to any location that you want. If your order consists of large heavy objects like furniture, we'll provide safe transportation and professional handling within the same day.
Our user-friendly app allows you to schedule any junk removal, track your items in real-time on their way to the recipient, and get free quotes in minutes. Most importantly – when you call Haultail®, no junk removal job is too big or small for us to handle.