What is E-Waste?
The United Nations Environment Programme defines "e-waste" as: "discarded electrical or electronic equipment, such as refrigerators, air conditioners, televisions, personal computers (PCs), printers, fax machines, scanners, and mobile phones."
E-waste contains valuable resources that should not be allowed to go to waste and should be extracted for reusing and recycling purposes.
The Current State of Electronic Waste:
Electronic waste
is one of the
common
types of junk
out there. Here are a few of the latest facts about it:
Electronics consist of a wide variety of plastic, metal, glass, and other types of resources. With the growing need for raw materials, most discarded equipment is not treated as waste but as a valuable source of resources.

The United States of America generates 6.92 million tons of

e-waste

every year.

In a survey, it was found that about an average of half a million tons of computers are thrown away in the US each year.

One ton of

e-discarded equipment

generates 10 times more greenhouse gas emissions than the equivalent mass of waste coming from municipal solid waste (MSW).

In developed countries,

e-waste

is usually collected and recycled for the most part. However, in developing countries, this recycling process is not used or even available.

In the case of e-discarded equipment, it is possible to extract valuable resources like rare earth metals such as Yttrium, Scandium, Terbium, etc. for reusing purposes.
Different Types of E-Waste: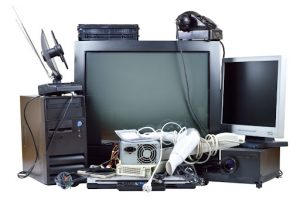 There are different types of electronic junk that you need to be aware of; they are: 
Personal Computers or PCs: A personal computer is a microcomputer designed for use by one person at a time.
Discarded TVs and Monitors: These are the largest piece of e-waste generated anywhere in the world. They contain toxic materials like lead, mercury and cadmium that are released when this type of electronic equipment is improperly recycled.
Consoles: Consoles include game consoles like GameCube, PlayStation 2, Xbox 360, and so on. This contains lots of hazardous materials like cadmium, lead, and mercury.
Electronic Hardware: This includes components like motherboards, cables, chargers, and the like.
Small Electronics: They include things like keyboards, mice, cellphones, landline phones, and so on.
Mobile Phones: Mobile phones are among the most common electronic wastes in the world, not just in the United States.
Hazardous Waste Vs. Non-Hazardous Waste:
In general, electronics produce wastes that are considered
non-hazardous waste
. However, some of them contain materials that are categorized as hazardous metals like mercury, lead, and cadmium.
Non-hazardous electronic waste includes bigger things like monitors, televisions, and computers.
While we all now know that e-waste is a huge problem endangering our planet, not many still work towards recycling or reusing it to safeguard the environment. 
Here is why it's imperative that electronic junk generated is recycled:
It helps curb the growing environmental concerns.

This process reduces energy consumption, greenhouse gas emissions, and other such pollutants.

It minimizes the loss of valuable resources like metal and plastic.

Recycling e-waste is not only cost-effective but also an eco-friendly way to protect our environment from hazardous materials.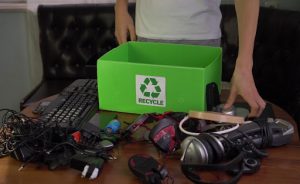 Removing your e-junk is easy considering the many options we have in the present era. You can search for recyclers online or contact a junk removal team like Haultail® to get it removed. You can get rid of e-junk in the below ways:
Recycling: First, you can recycle your computer by visiting a refurbishing center or selling it to someone who can reuse it. You can also donate your old equipment to nonprofit organizations that accept computers for reusing purposes.
Reuse: There are many ways you can reuse electronic equipment rather than discarding it. You could give away any unwanted computer, mobile phone, etc. to others as a gift or sell it for money. You could also get an old computer fixed and reuse it. Alternatively, you may fix the faulty circuit board of your electronic junk so that it doesn't consume power unnecessarily. In short, there are plenty of ways to reuse unwanted electronic items.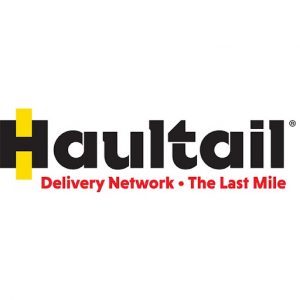 Haultail® is one of the leading on-demand pickup and delivery providers in the country. With years of industry experience and expertise, you can expect a service that is convenient, reliable and affordable. Here are a few reasons to choose Haultail® same-day delivery and junk removal services: 
Haultail® E-Waste Removal Services
Haultail® is one of the safest and fastest electronic waste removal services in the country.  With our pro and vetted drivers, we ensure that your electronic waste is discarded in a safe and eco-friendly manner. We provide door-to-door electronic junk disposal services across the USA with the fastest pickup time possible. 
We are committed to offering exemplary electronic waste collection services across the United States so that you can focus on your business and not worry about your junk anymore.
Haultail® Frequently Asked Questions
When Can You Book at a
Junk Removal
Job?
The Haultail® app is available 24/7, every week of the day, including the holidays. That means you can book a job and get the trash disposed of from your home or office any time. You can schedule the job between 6 am to 8 pm, seven days a week. 
What Size Items Can Haultail® Deliver?
Any size item. Whether you want to transport a simple document file or you want to ship a couch, Haultail® same-day pickup and delivery app can deliver any size product.
Does Haultail® Driver Do the Loading and Unloading?
Yes, Haultail® drivers can do the loading and unloading if the items are large and heavy. 
How Does Haultail® Assign an Appropriate Driver for Your Job?
There are several factors that we at Haultail® to assign you an ideal driver for your needs: 
The weight and size of the item you want to transport

Driver with relevant experience and right vehicle size

A driver who is closest to your pickup and delivery points
Can Haultail® Deliver Items to Appropriate Donation Points or Recycling Centers?
Of course, Haultail® on-demand last-mile delivery can drop your items anywhere at your convenience. If you want it to be donated at a specific donation center, we can take care of it. If you want the items to be recycled, we can transport them to appropriate recycling centers.
Hire Haultail® e-waste removal services today!