What is Yard Waste?
Yard waste is the vegetative portion of your yard and landscape that includes grass, leaves, branches, bushes, shrubs, etc.
Yard junk
may be generated on both residential or commercial properties. And, it can be created from the maintenance and repair of public landscapes such as parks, playgrounds, and school grounds. However
removing that garden trash
is not a difficult task, particularly if you have a team to work on it. But when you try to
remove junk from your yard
on your own, then it may be time-consuming and daunting.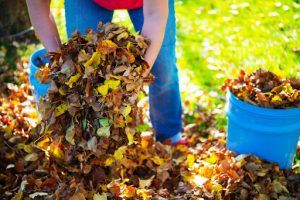 A yard waste removal service like Haultail® allows you to dispose of your courtyard junk in an efficient manner. Hauling of that trash is the process of collecting your yard debris and disposing of it off to a landfill. You can also opt for recycling, or reusing the junk from the yard as compost or mulch.
To be more precise, the hauling of lawn waste is done by a professional organization like ours. What we do is that we collect your yard debris, load it on our truck and drive to the landfill (for disposal) or recycling center (for reuse).
The
cost of removing junk
from your yard depends on the amount of junk you are trying to get rid of. But, there are also other costs that you need to consider such as the disposal fees and taxes.
Haultail® provides you with an estimated price of the yard trash removal services before you hire our services. However, there may be additional charges for extra work that may come up.
There are many types of wastage that are generated in a yard that you may generate and the amount of backyard trash is determined by how big your property is.
Generally, it includes:
Trimmings

Leaves

Grass clippings

Weeds and brush

Brush from your tree or bushes

Dead plants

Sticks

Bundled Branches
Yard Waste Disposal Options
There are various options that you may choose to
dispose of the trash from the garden
. However, it is recommended that you use recycling or composting methods first.
Dumping in Landfills: It can be disposed of with other types of household waste at landfills. It should never be mixed with your rubbish as this trash may lead to environmental pollution.
Recycling: Using this method will save the landfill space and money that you would have used to pay for disposal. The recycling can be done by placing the waste from the garden in green cans.
How to recycle yard trimmings:
There are many companies and communities that encourage and require it to be recycled. So, instead of throwing the material in trash cans, you can separate it from your household debris and bring it there for composting or reuse. Or you can use Haultail® services to send it to a relevant
yard waste recycling
point. 
Composting: This is the best option, as after composting the trash you will get a rich fertilizer that can be used in your garden and plants. Also, compost reduces not only pollution but also helps the environment in many other ways.
If you have opted for removal of yard trash services from Haultail®, then we would be able to take care of your yard waste disposal needs by recycling, composting, or landfilling the backyard junk in a safe and eco-friendly manner. 
Haultail® is the most reliable company that will help you get rid of yard waste in an efficient manner. We are here to make your yard clear without much effort on your part.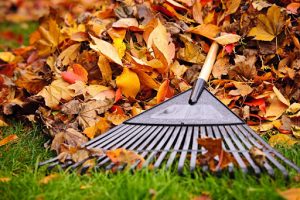 To clear the yard waste, you need some tools to help you remove your yard debris. These tools can be easily bought from any home improvement store or hardware shop.
Digging Tool: If there is a lot of grass and leaves in your lawn, then you may need this tool for manual removal of the debris.  
Hoe: It is used to remove the weeds and clumps of earth.
Lawn Rake: This tool is best for removing debris from your lawn and small trimmings from your garden.
Trimmer or cutter: You need this tool for cutting down the stalks of a plant or bushes.
Pickaxe: If you are trying to dig out some hard materials or roots from your yard, then you need to buy a pickaxe.
Haultail® can pitch in once you use these tools to clear everything from your yard and dispose of the waste at your preferred destination. Our pro drivers and haultailers will be more than happy to assist you at every step of the way.
Usually, backyard trash is disposed of in the following ways:
1. Rent a Roll Off Dumpster
This option is the least expensive and you can use it to dispose of small courtyard junk. However, this may not be the best option if you have too much
garden waste to remove
. Plus, you need to do all the hauling, disposal of work all by yourself.
2. Burn Your Yard Junk
If you are planning to clear your yard waste by burning it, then you may require a special burn permit from your local municipality. Also, this will be the costliest option as the process is complex and time-consuming.
3. Haul Your Yard Waste Yourself with Help of Truck or Trailer
You can use an open truck or trailer to haul the lawn's trash to a disposal site. But,
hauling the garbage
all by yourself will be a complicated process.
4. Hire a Professional Yard Waste Removal Service like Haultail®
The best option, therefore, is to hire our
professional junk removal company
, Haultail® to remove junk from the yard or patio, or even garden. We will take care of all your backyard junk regardless of what it is; our drivers and pro
junk removal
experts will collect it from your house and dispose of it appropriately. Whether you want it dumped in a relevant landfill or want it to be recycled, we ensure that it is appropriately recycled.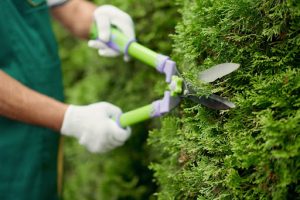 Haultail® is a rapidly growing same-day pickup and delivery service and junk removal service. We have been doing this for years. Haultail® makes the process of clearing yards or disposing of garden waste quickly and easy. We charge extremely nominal rates for yard waste disposal services that are easy in our customers' pockets.
You can book our waste disposal service via our mobile app both on Android and iOS phones. The booking is available 24/7, round the clock whereas the service can be scheduled between 6 am to 8 pm.  The yard waste removal professionals will come at any time that is convenient for you.
We will discard trunks of trees and shrubs, branches, trimmings, etc. On the other hand, leaves and grass can be sent composting or used to make mulch.
How much does it cost to

remove yard waste

from your home or office?
Well, it depends on the quantity of junk. You will receive a clear estimation of the
yard trash disposal
job
before you hire us. So, you will have a good idea of how much it would cost. But, if you have more work than what was initially requested, then the charges might increase and you will be informed about it in advance.
You can book your job anytime on our mobile app or the website. It will be done between 6 am to 8 pm, 7 days a week. So 
Who Will Do the Disposal?
Haultail® drivers are experienced at
hauling and delivering junk
wherever you want. If the junk is in large quantities, we assign a driver with a large pickup truck and a helper or two to assist with the job.
So before you type that haul junk near me on Google to have your yard cleared, just reach out to Haultail® and we'll be glad to help.
Get Haultail® Yard Waste Removal Services today!