Have you ever come across the word "same-day delivery?" If not, then you are living under the rock. Same-day delivery is a revolution happening in the local shipping industry where customers receive their orders on the day they purchase it. And, that revolution is touching their day-to-day lives in a big way.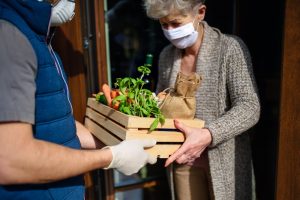 Do you wish to gift your wife on her birthday but you are too busy? No problem, you can order flowers online and have a pickup and delivery service like Haultail® transport it to your home. 
Have a party tonight and need to ship a new sofa you purchased from Craigslist to your house? Don't worry! Just create a job on the Haultail® app in the morning and it will be transported before your party starts.
That is why these services are also called on-demand pick-up and delivery services. They are being used in every nook and corner of our country. In fact, these providers have an integral part of people's lives, and Haultail® is the best among them! 
So, let's learn the A to Z of same-day delivery services.
What is Same-Day Delivery?
Same-day delivery
refers to the fact that a particular product is picked up and delivered on the day it's purchased or sold. The concept was established in 2009, by businesses that wanted to have an edge over their competitors. However, it was understood that
same-day delivery
was more expensive than standard shipments and not all businesses could offer it. 
It was not until 2012 that same-day pick and delivery services became popular because only a few businesses understood its true potential.
Fast forward today, more companies offer to pick up and delivery services on the same day with the help of innovative mobile apps. The business model involves taking local individuals with two-wheelers, cars, and trucks onboard on the Haultail® platform. And then assigning these drivers to customers based on their location, vehicle size, etc.
At the customers' end, they can join Haultail® for free if they have a smartphone or tablet. The app is available on Android and Apple store devices.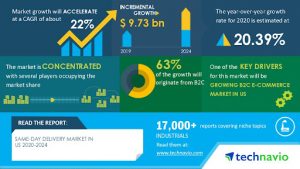 As per a conducted by Technavio, the same-day delivery market is expected to have an incremental growth of around $9.73 billion between 2019 and 2024. 63% of that growth is expected to be from the B2C industry where one of the key drivers for this market will be the US B2C E-commerce sector.
But despite the rapid growth of such services in the market, thousands of businesses and millions of users still do not understand its significance. 
So let us learn how significant it is to use these services…
The Importance of Same Day Shipping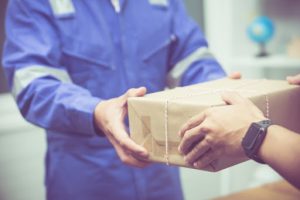 According to stats and trends presented by Invesp, one of the leading conversion rate optimization companies, over 50% of retailers provide delivery on the same day to their customers. 65% of retailers want to offer it in the next 48 months. Close to 50% of customers suggested they are more inclined to buy if they have it shipped on the day it's bought. 
The study also says:
90% of the customers believe "fast delivery" means shipment on the day a product is purchased.

80% of the buyers want products on the day they purchase it.

61% of the purchases want to have the shipping within 3 hrs of order placement.

25% would abandon the cart if the online store does not have delivery on the same day.

Top reason for consumers to buy a product is to have it delivered on the same day.
Check infographic here.
Uncommon Benefits of Same Day Delivery
Listed below are few of the uncommon benefits for
same delivery
:
Benefit 1:

The first benefit is that you don't have to wait long for your product to be delivered. The common practice in many

couriers / porters

is that they pick up items only once or twice a week. 
Benefit 2:

The second benefit is that you're guaranteed to get a low price. This is because there'll be

multiple delivery

customers who will be served in the same place at that time. Therefore, the

local shipping company

can offer you very competitive prices for their service. 
Benefit 3:

Next, the items you buy will be delivered by industry-skilled delivery executives. They are trained on how to handle specific objects, especially delicate items, so it's safe to say that your possessions are in good hands. Whether it's a glass antique or an antique piano, your belongings will be carefully handled throughout the

shipping

.
Benefit 4:

Lastly, the benefit of choosing a

same day delivery service

is that it eliminates any unnecessary travel time. If you are like most people who ship their family and household belongings through a professional organization, you won't be doing a whole lot of driving after the initial day of

heavy-lifting

,

hauling and shipping

.
Same Day Delivery Disadvantages
Disadvantage # One:
The first disadvantage of urgent delivery is that when an unforeseen incident happens, it is usually too late to do anything about it. Suppose there is a need for an
urgent shipment
of goods to another area in your city and an untoward incident happens with the delivery executive. It may then cause serious problems as you are supposed to receive the products on that day itself. In such cases, the day is as important as the parcel, so you wouldn't want to ruin that.
Disadvantage # Two: Also, sometimes the delivery guy may not be really careful with your parcels. He will rush it to you and might even lie about the condition of your items when delivered. If he is running out of time due to the urgent delivery deadline then he might drop off some products at home carelessly or without checking their conditions. This could damage your products.
Disadvantage # Three: Lastly, shipping products on the same day is that sometimes you may like what you buy and would want to replace. But if you need to use that, then it could be a problem as you may not get what you want on time. 
How Retailers Can Grow Online Sales with Same-Day Delivery?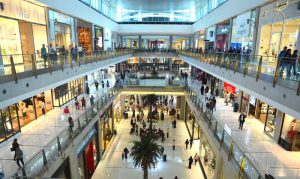 Retailers who also sell online are the most important market that cares for same day shipment. If these retailers are able to ship products immediately, it enhances their competitive-advantage compared to the other stationary retailers. In fact, these retail owners can grow their total sales revenues significantly by creating a new business vertical that caters to online customers. 
However, the question is – is it really easy to adopt a same-day delivery business model? Not really! For that to happen, retailers must enhance their IT infrastructure significantly. They must also take care of issues such as visibility across warehouses, last-mile delivery, delivery executive management, managing shipment costs without alleviating product cost etc. It's like commencing a completely new vertical in the existing business. But that's not unachievable either. 
For that retailers can rely on delivery partners like Haultail® – same day pick up and delivery service, and get the job done. Our service is available across the country and we can deliver products locally within a few hours.
Who Can Offer Same Day Delivery?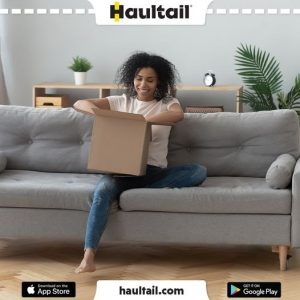 No matter how easy it may sound, not every retailer can offer urgent shipping to its customers. For that, the company must have deep pockets, IT infrastructure and logistics experience.
Presently there are few large retail companies that can offer same day delivery and have established their supply chains, delivery processes amazingly. What makes it easier for some of the retail giants to provide same day delivery is their size and scale. Besides them, there are also smaller niche players which provide deliveries but only in major cities. 
To conclude, urgent delivery services are only going to grow. If you are a customer or business looking to have anything delivered anywhere, then Haultail® is your go-to place. Just reach out to us and we'll help you have your items shipped to you on the same day.
Contact us here: (800) 615-1150 or email us on [email protected] for any questions.