A storeroom is usually the most neglected part of the house. Furniture, paper waste, toys, old and clothes, we dump almost everything that we no longer need in our storage rooms. So much so that decluttering it looks like a long and overwhelming ordeal.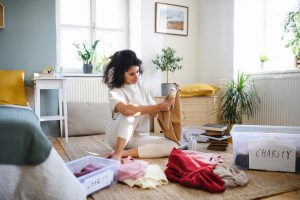 Cleaning your storage spaces, whether it is a storeroom, garage, or a shed, usually does not consume a lot of time but can become really frustrating if: 
There is a lot of junk to sort through.

You feel anxious about getting rid of anything even though you don't use it often. Looking at it overwhelms you.

Another common issue: we stop using our storage area once we put any unwanted item in it.

You feel that you do not have enough time to dedicate to

decluttering the storeroom

.

You are inspired to clear it, but for months your storage area is still a complete mess.

Or:  you don't have any system in place, having no idea where things can be stored, resulting in a chaotic storeroom – which makes it hard to clean it.
But it does not always have to be such a tedious process. You can clear it by using the below tips to get rid of unwanted items from your home's storage area:
1. Make a Plan to Declutter Your Storage Space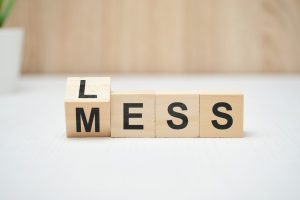 You cannot just start throwing things out, that leaves your storage space a mess. Try to group similar items together (e.g. papers with papers, clothes with clothes, etc.). It is also helpful if you put them back once you have cleared them from your space so nothing gets misplaced or lost. But having a plan in advance on clearing your house of unwanted waste will make your job easy and stress-free.
2. Create a Store Room Clearing Schedule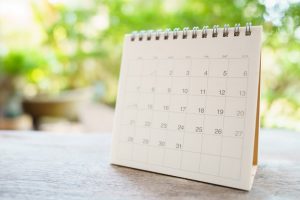 If you want to get things done quickly and effectively, you should set a time frame and a proper schedule for your storeroom clearing. You can devote an hour each day or maybe two hours on weekends. The idea is to be realistic about your available time to remove the junk. When you set achievable timelines to clear the storage area, you are less prone to procrastinate since you are only giving yourself a limited amount of time.
Have junk removal bags or boxes handy at all times so you can make quick decisions on what items to throw away. Having such tools before you start will reduce your decision-making time
on whether or not an item should be discarded, donated, or stored in the storeroom. There are many options out there and you can choose as per your preference: 
Paper bags
Plastic boxes
Metal storage containers
You may also need a few other resources such as post-it notes, vacuum cleaner, broom, etc. to organize the stuff further.
4. Get Your Kids Involved
If you have kids, then getting them involved in decluttering the storage area can make it more fun and productive for everyone. Get your children to help you organize their toys and memorabilia into categories, like
broken items
(for repairing), items to be donated, etc. You can give each member of the family a different category to work on. 
But make sure that they follow your sorting rules when placing their own stuff inside: if an item does not fit into any particular category, throw it out or donate it immediately. This way, everything gets cleared effectively without cluttering the house with unwanted things for too long even when multiple people work on it.
5. Sort Through Your Store Items in Groups
Sort all items in groups that have similar characteristics like clothes grouped together, toys grouped together, and
paper waste
grouped together. This will make it easier for you to evaluate what items you no longer need and draw up a list of items that should be discarded. Identifying items by the group will also help in creating sections for them so they can be easily stored afterward like placing all kid's toys inside the toy box.
You can also segregate items based on what you want to keep and what you want to donate.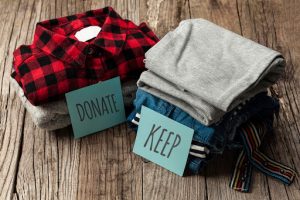 6. Use Clear Containers to Organize Waste Items
Use clear containers made from plastic, metal, or glass to store your items in a neat and properly organized manner. This way, you can see what's inside the container clearly without having to open it up and search for things. You will also be able to easily identify what things do not belong in that particular category of your storage space.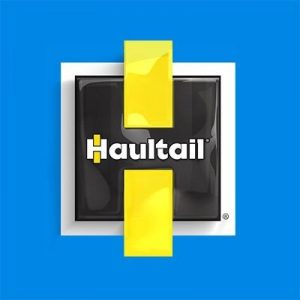 If you hire a junk removal company,  they can declutter your storage area safely and quickly. If you have too many things that need to be cleared out in a short time, hiring a service provider that removes waste is the way to go since they can handle all the heavy lifting for you. They even provide free estimates so you won't have any surprises when it comes to how much junk they will take away from your home. However, there are no free junk removal services. You always need to pay.
To make it even easy, you can reach out to us at Haultail® – the best junk removal service provider in the market. Once you have organized the waste in the storeroom and are ready to dump it, download our app and create a junk removal job on it. We will collect the waste you want to dispose of and discard it wherever you want – be it at a donation point or a recycling center.
9. Be Ruthless When It Comes to Decluttering 
Be ruthless when it comes to decluttering and disposing of items that you no longer use. If the item has not been used for the past year, donate it or throw it out. Or, just give it away to your family members who need them instead of storing them in your storeroom. 
10. Make It a Habit to Keep
Clear the Store Room
and
Discard Unusable Items
As Per The Schedule
Regularly throwing out unwanted items will keep your
storage space
clean, less cluttered, and
save
you
money
as well. It's one of the simplest ways to declutter your home without having to spend lots of time on this tedious task. It will also give you better peace of mind because you know that everything in the storeroom is there for a purpose.
Now, once your store room is cleared, how do you manage it so it does not get cluttered again? Just follow these simple steps:
Organize whatever is left; this will allow you to see what you need and what you can discard

Delegate the newly organized items into different categories. This will eliminate confusion about where things are supposed to go. And, save you a ton of time when you want to remove it.
To conclude, with the above steps, a daunting task like
decluttering your junk
from your storeroom will become easier than ever. 
And, once everything is ready to be dumped, simply contact Haultail® to get that junk trashed effectively. 
You can create a job 24/7 on our mobile app and schedule a suitable time. A driver will be assigned to you based on the location and size of the junk. 
He will then discard the items appropriately without costing you a lot.
Don't forget to stay tuned for our updates on our social media profiles. We offer special Haultail® promo codes and discounts on a regular basis for all our users. Follow us to be connected: