The Only Junk Cleaning Guide You Need Today!
Cleaning junk
from your home can be a daunting task, especially if you're doing it on your own. The thought of sorting through all your "
trash
" to find the actual unwanted items among it can be stressful in itself. The question is, where do you even start? One thing that will help simplify this process is choosing a method for sorting out and cleaning up your waste.
It is the process of taking away all of your rubbish and disposing of it accordingly. It is an essential part of the process of
cleaning up your house
. If you have the space for it, why not store all of your old and unwanted belongings somewhere in your house, instead of making it look like a junk place? When doing this, make sure that the items are properly organized and stored out of reach to everyone else who might be living there with you.
31% of Americans recycle their garbage, and considering the amount of stuff we accumulate in our houses, a lot of waste ends up being discarded as junk.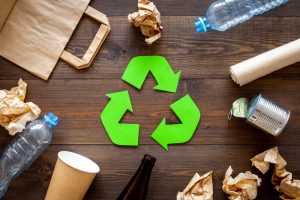 Therefore, more people need to send their unwanted items to the recyclers in order to cut down on garbage.
How to Differentiate What Should Be Taken Away?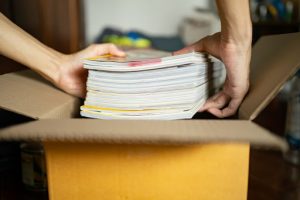 Understanding what should be taken away and what can stay put where you have put them is your first step towards organizing your home.
Step 1: Make A List Of The Things You Want To Take Away
In order to clean out your house completely, you need to make a list of everything that needs to go before cleaning it out.  This will help you keep track of all the things you are throwing away, and help prevent you from discarding something important away by mistake.
So, How Do You Make The List? It's simple! Just write down the name of the item or things you want to throw away. This will make it easier for you to separate each pile and store the junk properly, once you are done cleaning your home.
Step 2: Make A List Of The Things You Want To Keep
To maintain a proper house, it is always good to re-evaluate what items should be kept where they are, and which ones need to be stored somewhere else for good.  For example, you don't want books lying around in your living room; so find a way to organize them neatly into boxes while keeping them preserved in the best conditions possible. 
But, how do I make that list? Again, simple! Just write down all the items that you may have used in the last week. This will tell you which items are infrequent use, and therefore should be kept where they are. Most of the time, these items will be books, clothes, pots/pans or any utensils you have used to cook with.
Step 3: Make A List Of The Things That Can Be Removed / Donated
There's no harm in donating your old and unused belongings to charity organizations. They could find a good home for your things – why not let them? If you don't want to donate everything that you can't use right now (like furniture), maybe someone else can make good use out of it. For example, if there is something lying around in your living room that no one seems to be using; maybe someone who came over for a visit can put it to good use.
It's better than just leaving it there, right? How Do I Make The List? Just make a list of all the things you want to give as a charity. If you have children who are growing older, maybe they'll need most of your old toys or school books as they grow up. Consider letting them go to kids whose parents could not afford to buy such items for them.
Cleaning Waste on Your Own
The most common way to remove all your unwanted items is by throwing them away. No one needs to see an old pair of shoes or a broken bucket in their home. It's nothing but trash!
If you have the time, try cleaning up your trash on your own.  You'll end up saving money and make some cash off what you throw away if you have any valuable pieces lying around that can be sold at second-hand stores. Best of all? You're doing something good for the environment. Having said that, if the junk is in huge quantities, then you may not be able to do all of it.
Anyway, remember to always write down each item as you take it out of its place so that when everything is done, nothing will go missing somewhere else inside your house.
Cleaning Waste with Help from Junk Removal Services
If you have too much trash in your house, or if you are not physically able to clean your home properly because of the mess, why don't you try hiring a junk removal service? These companies can do everything for you, without any hassles.  All they need is a phone call and an address; that's it! Most of these services will even be glad to help you
dispose of things like furniture
as well.
If there's one thing being organized means, then it would have to be hiring such services when needed. It is always best to get anything out of your way if possible than putting up with them all day long just because you won't get rid of them yourself.
But, let's try and understand these services in more detail:
This type of service is done by professionals who will come into your home, or wherever you need them to go and clean up all the areas that are full of "junk".  The term junk here means anything that has no use anymore; whether it be papers, furniture, or any other type of item. These services are useful because they can dispose of unwanted items for you so that all you have to worry about is throwing away the trash.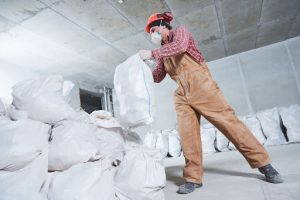 A good junk removal service is affordable and provides you with the below qualities:
1. Well-Trained Professionals
It is important for a junk removal service to have a well-trained staff that knows all the ins and outs of removing rubbish from homes, businesses, or other locations. This way, it will be safe for them to remove any items they find lying around in your home without causing too much damage to your property.  They should be trained with the right tools and proper handling techniques so that they can do their job efficiently while protecting you and your personal belongings from getting damaged or spilled over.
2. Affordable Pricing
The pricing offered by most junk removal services may vary depending on several factors. Some of these factors include the size of the junk you are trying to discard, how many items there are in total and even where you want your trash to be disposed of. It is always good to ask a few questions first so that you can get an estimate as early as possible.
3. Professional Disposal of Items
Most junk removal services will make sure that all your unwanted items are properly cleared off and not just thrown away inside a dumpster or back into the home. You will find that some companies may do this for free while others may charge you.
4. Insurance
Most junk removal companies will provide you with insurance for your items to be trashed. This is because many of the items they take can sometimes have high resale value on the market. And, if something worse happens, they can compensate their customers promptly.
Haultail® for Your Junk Removal Needs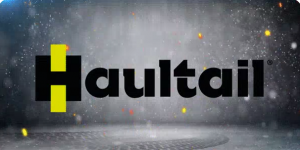 Haultail® is the perfect service provider for your trash removal needs because we are able to do everything for you. We serve residential homes, businesses, and even construction sites. We dispose of all the items at relevant landfills so that they are properly recycled. 
Here's why Haultail® is the choice for you when it comes to getting rid of your unwanted items:
Customer Support –  Haultail® is committed to serving you with the proper customer support and making sure that you get the best services possible. We have been in operations for more than ten years, and their staff has more than 10 years of experience. 

Reliable Pricing – All quotes from Haultail® are affordable and are offered to all customers. We don't charge our customers based on the number of items, instead, we find out what they want disposed of and the prices are adjusted accordingly.

24/7 Availability – Our customer service representatives are available 24 hours a day, 7 days a week for your convenience. And, our drivers are available throughout the week, from 6 am to 8 pm to do the job for you.
Download Haultail® Today!